Fillmore Auditorium | Denver, Colorado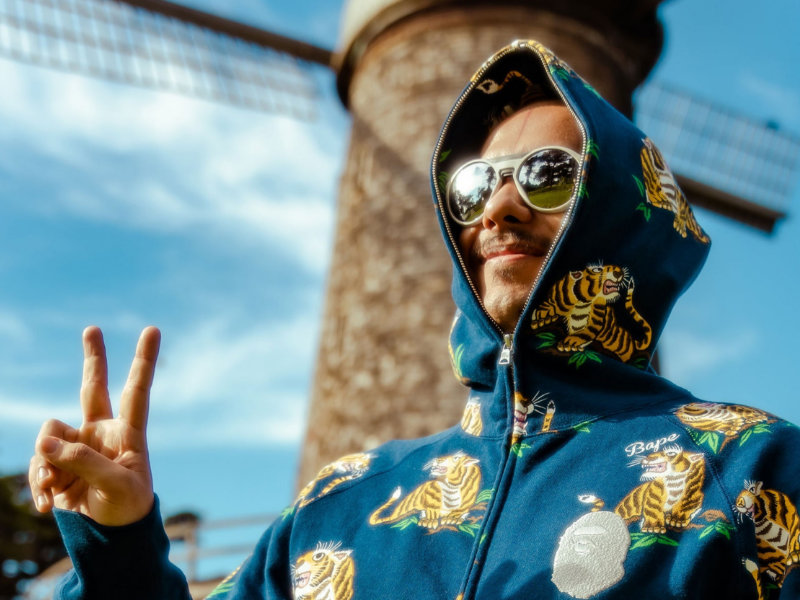 Yo, check this out… Lil Darkie is on the road for a tour called the "Collapse of Modern Day Society." The ragefest of a trek will satisfy all of his fans who've been lustin' for a live performance from him. The fall tour will see him perform in major cities, and it starts off in Tampa, FL, at the Ritz on October 25 and see him end things in Fort Lauderdale, FL, at the Revolution on December 16. You can expect his dark and twisted personality to get things royally amped up. This part will take place in Denver, Co, at the Fillmore Auditorium on Friday, November 24, 2023, and will arguably be the best one to get yourself to… so without waiting a singlesecond,d you need ta save yourself all the heartache of missin' out by grabbing your tickets right now before they sell out by clicking the "GET TICKETS" button.
Disturbing the status quo, Lil Darkie has become the rapper of the moment with his controversial lyrics and cartoon inspired videos. Coming out of Long Beach, Cali, Darkie took the world by storm with his twisted, pretty outthere style, which is mainly trap-metal.
Darkie has a dual personality, with the other side being Brahman, a rapper, which is the more lyrical side of his musical talents. He is also credited with founding the groups "Gunk Rock," "The Faggets," and "Spider Gang." Not only that, his music style can change from raging hip hop to country and R&B. Unafraid to express himself, his music touches on themes of violence, murder, sex, war, racism, and many other taboo topics.
The multi-talented individual took to the streets as Lil Darkie with his debut single, "No Hands," in early 2018. He then followed it up with "Holocaust," "Jack Daniels," and Genocide," which gave him the platform to explore the character even further.
He released "HAHA" in 2019, which became a viral sensation on TikTok and brought him even more commercial success. Later that year he also dropped, "Swamp Drained." Now with a snow-balling following, Darkie brought out the album, "This Does Not Exist," which featured the singles, "Rap Music" and "Drink My Piss Nasty Slut Yeah Yeah." All of which gained millions of combined streams across streaming services as well as YouTube.
He has subsequently released several albums, including 2020's Yin, 2021's Bros, and 2022's Lost Songs. He has also toured Europe, Australia, and New Zealand. Not only does he produce music, but he's an artist too, with his drawings often featured in his videos and album art.
Regardless of the critics and media trying to cancel him, he is still continuing to grow and become even bigger and better, that is the power of Lil Darkie. There is no stopping him and the new tour will be a thrilling adventure of the most darkest bangers holding true to his moniker and style. So don't miss it and snag your tickets right here on this site before its too late.