Fillmore Auditorium | Denver, CO
Lil Yachty, the charismatic trailblazer of the hip-hop scene, is set to turn the Fillmore Auditorium upside down with his distinctive style and energy on Sunday, 29th October 2023. Since his emergence in 2016, Yachty's refreshing approach to hip-hop, infused with bold lyrics and a playful performance style, has consistently drawn audiences worldwide. But his allure goes beyond music; his captivating personality and bold aesthetic radiate from the stage, engaging every audience member with his magnetic vibes. As anticipation builds for this October date, you'll want to make sure to grab your spot quickly, or risk missing out on the kind of night you'll remember when you're old. Prepare to ride the wave with Lil Yachty, experience an unforgettable concert, and create lasting memories. After all, witnessing Yachty's vibrant performance at the Fillmore is not just an event, it's a thrilling experience you wouldn't want to miss!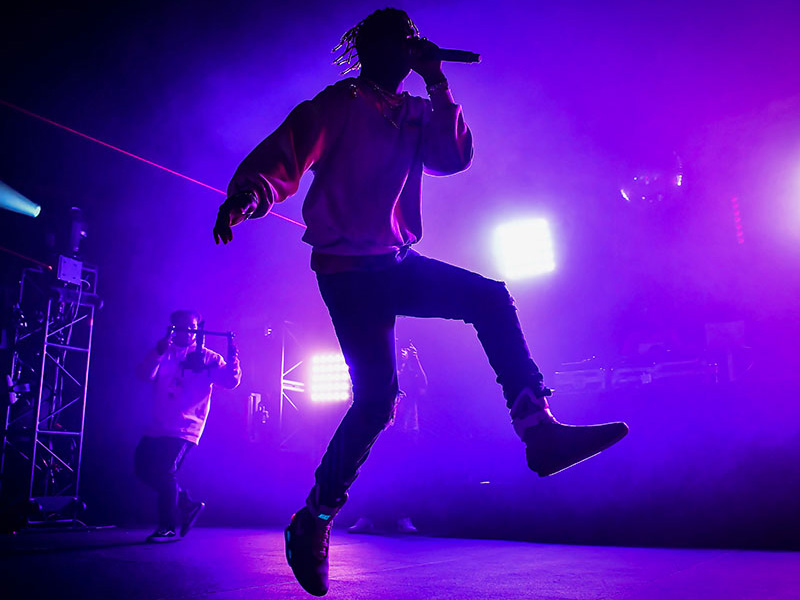 With the audacious moniker, King of the Teens, Lil Yachty is an artistic tour de force who has stirred up the hip-hop genre with his unique voice and style. Prepare for a surge of electrifying energy to engulf Fillmore Auditorium when Yachty steps into the spotlight on the night of October 29th.
From the pulsating heart of Atlanta, Georgia, Yachty began making an impression on the music scene in 2016. His debut EP, Summer Songs, became the launchpad of his stardom, featuring unforgettable tracks like One Night and Minnesota. Yachty's music is a bold fusion of mumble rap and classic hip-hop that invites audiences on an unparalleled sonic journey which challenges, disrupts, and ultimately reshapes musical norms.
In his expansive repertoire of achievements, Yachty proudly holds two top-five positions on the Billboard 200 chart for his albums Teenage Emotions and Lil Boat 2. But his talents aren't limited to the auditory realm. His stylish Nautica clothing line and striking presence at Yeezy Season 3 demonstrate a knack for fashion that mirrors the vibrancy and youthful zeal that color his music.
Known for his dynamic stage presence, imaginative visual landscapes, and irresistibly catchy choruses, Lil Yachty ensures an engagement that leaves the crowd in perfect harmony.
On Sunday, October 29th, 2023, the Fillmore Auditorium will become a playground of vivacious energy as fans echo the spirited enthusiasm of Lil Yachty. His music bridges diverse genres, delivering a fresh lens to view hip-hop while honoring its foundational elements, uniting the old and new generation of hip-hop enthusiasts.
So, mark your calendar for this once-in-a-lifetime event, where the walls of the Fillmore Auditorium will pulse with Lil Yachty's mesmerizing rhythms. Don't hesitate in securing your tickets—they're precious keys to an evening bound to etch itself in your memory. Stand witness to Yachty, a true trailblazer of his generation, as he unleashes a performance for the ages. The only question that remains—is the world ready to surf Yachty's wave?