Fillmore Auditorium | Denver, CO
Instrumental jam powerhouse Lotus is bringing its highly-anticipated 2023 tour across the U.S. and Canada! The incredible electronic music quartet is promoting the latest album, Bloom & Recede, released last year. The critically-acclaimed album's tracks will be featured this spring in over 30 cities, including a coveted stop in Denver, Colorado! On Friday, 21st April 2023, Lotus is set to deliver its sensational jamtronica hits, fan favorites, and new music! Fans can look forward to fantastic onstage improvisations, segues, and the band's signature light show. This aural and visual experience is guaranteed to provide high-energy entertainment to music lovers in Colorado! Aside from their promotional shows this spring, Lotus will perform in a benefit concert to raise money. Proceeds from the show will go to the family of Lotus' late band member, Chuck Morris. If you want to see Lotus perform their new music this spring, you better hurry and score your tickets now!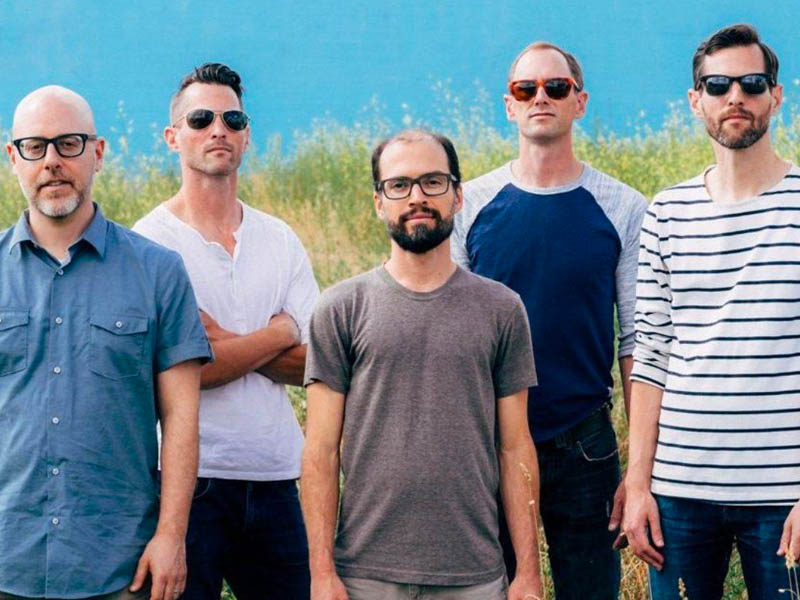 Last fall, Lotus announced their massive headlining tour across the U.S. and Canada to promote their latest album, Bloom & Recede. The band's phenomenal return was supposed to bring their monumental line-up comprising guitarist Luke Miller, bassist Jesse Miller, drummer Mike Greenfield, guitarist Tim Palmieri, and longtime percussionist Chuck Morris. In the midst of the tour, the band encountered Morris' passing. In light of this unfortunate experience, the band chose to honor Morris by continuing the tour. To raise funds for Morris' family, Greenfield's other band, Electron, will host the benefit concert this spring, featuring performances from Lotus band members.
Highly-acclaimed electronic jam band Lotus is regarded as a pioneer of "jamtronica." The band's music comprises a plethora of sounds and music styles. Ultimately, Lotus is a multi-genre act with funk, rock, and jazz influences. The band's improvisational style resembles iconic jam bands Phish, The Grateful Dead, and Allman Brothers. However, Lotus' sound is different in terms of its tenacity to incorporate dubstep and hip-hop samples.
Their unique musical style is evident in their critically acclaimed debut live album, Vibes. The 2002 effort is a compilation of their performances in 2001. This was also the time when the band brought in Morris as a percussionist. Three years later, they released the highly-regarded album, Nomad. The record topped the Home Grown Music Network charts and was nominated for "New Groove of the Year" at the Jammy Awards. Critics revered the album for its electronic and funk fusion and impressive ability to blend various music elements.
Lotus' second, third, and fourth efforts were all published via Harmonized Records. In 2006, they signed with SCI Fidelity, an independent label based in Boulder, Colorado. They released their first record with SCI Fidelity in 2007. Escaping Sargasso Sea is a live album that was later nominated for a Jammy Award. Moreover, the record was included in Guitar Player Magazine's Best Live Album of 2007.
The following year, the band drooped their 2008 effort, Hammerstrike, supported by a massive 47-date tour across North America.
Lotus' latest effort, Bloom & Recede, was released last year. It was the band's first record to feature guitarist Tim Palmieri, and critics described the tracks as an homage to the band's thematic albums. Like every Lotus record, the album showcased the band's impressive ability to infuse genres. Their remarkable musicianship also plays a role in making the album a must-listen.
Catch Lotus this April at the Fillmore Auditorium by scoring your tickets now!