Fillmore Auditorium | Denver, Colorado
EVENT RESCHEDULED TO FRIDAY 23RD FEBRUARY 2024. Originally Friday 20th October 2023. All original tickets are still valid!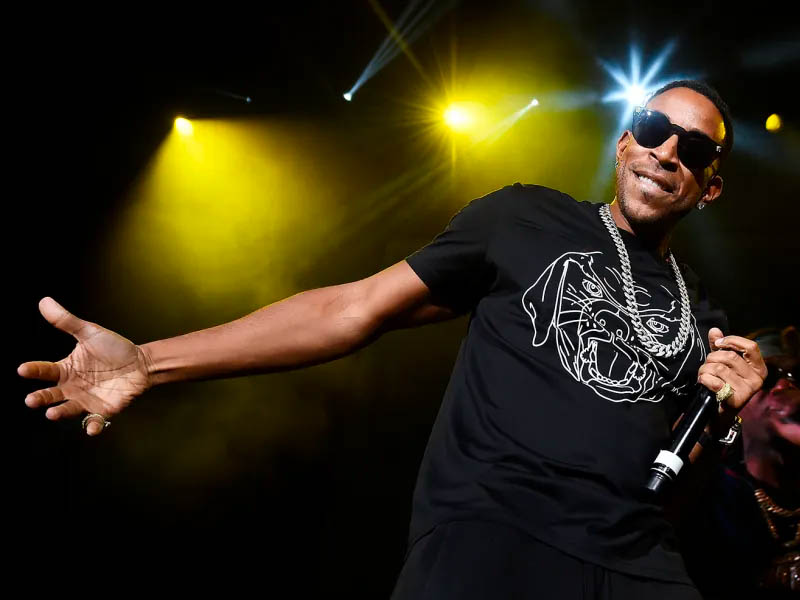 Following his highly successful supporting summer trek, Ludacris is meeting the fall season with a bang! The world-renowned performer will be delivering his own headlining show in Denver, Colorado! Witness the multi-awardee as he conquers the big stage at the city's most iconic venue, the Fillmore Auditorium! On Friday, 20th October 2023, Ludacris will perform his career-spanning catalog ranging from hits from his debut work Inconegro to his latest effort, Ludaversal! Fans can anticipate incredible tracks like "Stand Up," "Money Maker," "Act A Fool," "My Chic Bad," and many more! If you're a fan of top-tier hip-hop music, this is your opportunity to catch Ludacris in his element! He's not just a mega star in world-famous Blockbuster films but also a veteran performer with a phenomenal rap career! The show will also feature special guest DJ Infamous to help hype up the crowd! Hurry and score your tickets now to see Ludacris at the Fillmore Auditorium!
This 2023, Ludacris performed a slew of summer shows and performed his smashing hits. The Grammy Award-winning rapper took a break from his incredible acting career to deliver fans with a high-powered setlist comprising hits from his eight-album catalog. Fans are guaranteed to have the most ecstatic time as Ludacris showcases iconic staples, such as "Act A Fool," "Money Maker," "Southern Hospitality," "Get Back," and many more. Attendees can also anticipate a plethora of exciting covers on this epic night out. Ludacris has been known to perform hits from Ciara, Dj Khaled, Usher, and Lil Jon, among others. With his incredible stage presence, remarkable talent, and top-tier production, you will surely have an excellent time.
Three-time Grammy Award-winning rapper Ludacris has established himself as one of the most successful rappers in modern music. He has released eight studio albums, six of which went to number 1. Ludacris released his debut album, Incognegro, in 1999, which performed moderately well on the chart. The following year, he found incredible success with his second album, Back for the First Time. The album entered the top 5 on both the Billboard 200 and Top R&B/Hip-Hop Albums chart. In 2003, his fourth album, Chicken-n-Beer, went to number 1. The album featured the number 1 Billboard Hot 100 single, "Stand Up," as well as iconic staples, "Splash Waterfalls" and "Diamond in the Back."
In 2006, Ludacris dropped his phenomenal hit, "Money Maker," which topped three Billboard charts, including the Billboard Hot 100. Spawned from his 2006 effort, Release Therapy, the song moved on to earning double platinum status in the U.S. Ludacris has reportedly sold over 17 million albums in the U.S. and 24 million albums worldwide. He has also earned numerous accolades in addition to his three Grammy Awards.
Catch one of the most exciting hip-hop shows this fall by seeing Ludacris conquer the Fillmore Auditorium. Fans can look forward to an epic night out as the venue is guaranteed to provide the ultimate entertainment experience. With ample parking, top-tier facilities, and state-of-the-art sound and light production, the show will be talked about for weeks and months to come! If you love hip-hop, this is your chance to see one of the most highly-regarded hip-hop artists in North America! Secure your tickets now and see Ludacris conquer the Fillmore Auditorium on Friday, 20th October 2023!