Fillmore Auditorium | Denver, Colorado
Want to check-in at Hotel Diablo? It is ready to accept bookings and you may get those most coveted prime spots and spaces. It is heaven for rap and hip-hop fans who want to party like hell; and yeah, the master of ceremonies or MC is none other than Machine Gun Kelly. Hotel Diablo is MGK's latest album that comes with a tour slated on the 22nd June 2019, Saturday, at the Fillmore Auditorium. This is your chance to witness a beast unleashed as Machine Gun Kelly fire-up the night with rhymes, flows, and beats. This sure is gonna be one helluva rap show. And as one of those classic songs says: "You can check out any time you like, but you can never leave!". Machine Gun Kelly's Hotel Diablo Tour is one that you definitely can't miss! Score those tickets now!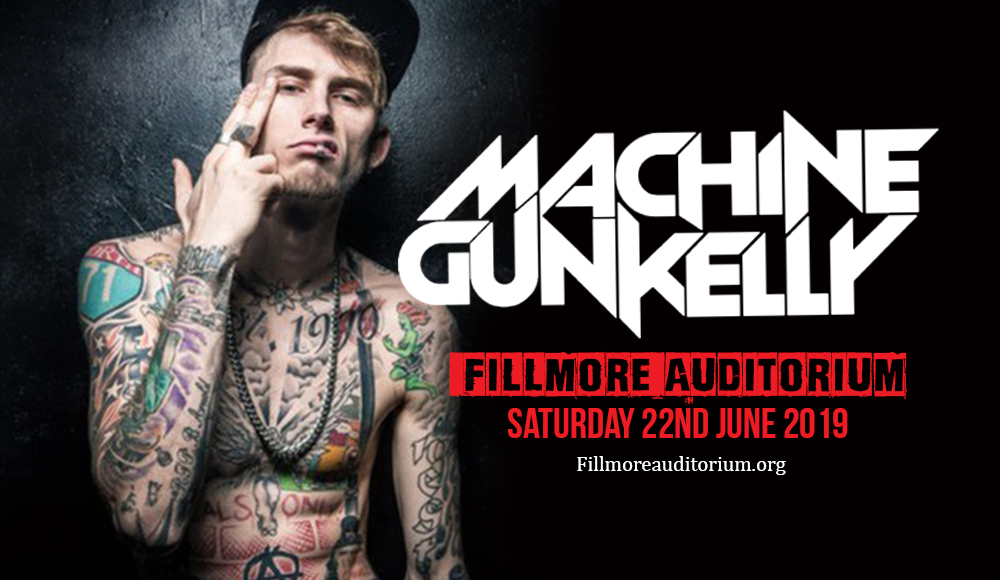 Machine Gun Kelly may have had some rough patches in life — a broken home, a difficult childhood, young fatherhood / parenthood, a struggling newbie MC; but all these served as ammunition for a music career. Along with these, his extraordinary rapid-fire rapping and impressive lyric rhymes and flows triggered an onslaught of career breakthroughs that shot-up his career all the way up to stellar heights.
Colson Baker is his real name, but later on was christened by fans as Machine Gun Kelly, due to his rapid-fire rap skills. After becoming the first rapper to win amateur night at Harlem's Apollo Theater, and after Sean Combs, himself, saw his performance at the SXSW, MGK was signed to Bad Boy and Interscope Records in 2011. Along with positive raves from critics, his major debut album which contained the singles "Wild Boy", "Invincible", "Stereo", and "Hold On (Shut Up)", debuted at number four on the US Billboard 200 chart. Since then, he's had a string of hits which include his highest charting single to date– "Bad Things" with Camila Cabello, peaking at number 4 on the Billboard Hot 100. Among Machine Gun Kelly's notable singles include "Home", "Bad Things", "Habits", "Sail", "At My Best", "Young Man" and his emotional cover rendition of the Link Park song "Numb", shortly after Chester Bennington's death.
Machine Gun Kelly's resume also include "actor and movie star" as he has had significant acting assignments in the 2014 romantic drama "Beyond the Lights"; a recurring role on the Showtime series "Roadies" in 2016, the Netflix horror hit "Bird Box," then more recently he starred as Tommy Lee in the Mötley Crüe biopic, "The Dirt."
Check-in at Hotel Diablo while there's still room, but do not delay as bookings are coming in as quick as a machine gun. Go book your tickets now!