Fillmore Auditorium | Denver, Colorado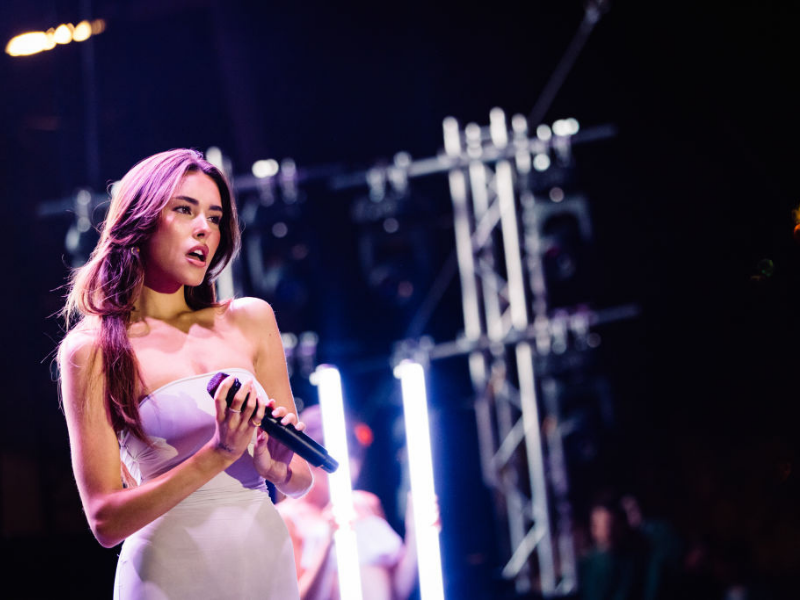 In case you haven't heard, platinum-selling recording artist Madison Beer is gearing up for the biggest tour she's ever planned! "The Spinnin Tour 2024" has just been announced, and it's taking her across the globe. She's not missin' out on performing for her fans in her home country though, she has multiple dates planned out for the United States. For fans in Denver, Colorado, fear not! Madison Beer is coming straight to you.
Catch Madison Beer live at the Fillmore Auditorium on Sunday, the 2nd of June, 2024. Having just released her latest album "Silence Between Songs," you can expect her to sing some of her newest tracks! It's time to stream the album on repeat until you attend her show in Denver!
Tickets to Madison Beer at The Fillmore Auditorium are on sale here. If you want to get your hands on tickets, purchase them right now by clicking 'GET TICKETS.' They're selling out fast!
Madison Beer is a versatile artist known for her unique blend of pop, R&B, and soul - paired with powerful and emotive vocals. With over 2.4 billion streams worldwide, she's earned a devoted fanbase and critical acclaim all over the world. She released her debut EP "As She Pleases" as an independent artist, which showcased her self-assured artistry. Her major label debut, "Life Support," received critical acclaim, reaching her highest entry on the Billboard 200 and amassing over a billion streams. The lead single, "Selfish," achieved RIAA platinum certification.
Madison's latest creation is her highly-praised second studio album, "Silence Between Songs," where she took the reins by writing and co-producing every track. This collection has been hailed as "psychedelic rock-inspired dream pop," featuring heartfelt ballads that resonate with fans. Singles like the beloved "Reckless" with over 400 million streams worldwide, the summer hit "Home To Another One," and the cinematic "Spinnin" showcase Madison's gift for storytelling and emotional depth. The album is a surefire masterpiece and you can expect her to perform all these songs when she kicks off her tour next year.
She's getting ready for a global tour beginning in Europe on February 2024. The Spinnin Tour 2024 is one of the biggest tours she's ever planned to do and the best thing you can do as a fan is attend her show to support her! The North American leg of the tour will begin April, and it includes a highly anticipated stop in Denver, Colorado. She will be joined by Upsahl for this specific show, and it's going to be awesome! If you don't know Charlotte Lawrence, she's the singer behind "Drugs" and "12345SEX"! She's another talented and upcoming artist you wouldn't want to miss out on seeing.
So, now that you're here, you better grab your tickets to the show! Don't wait, do it right now because tickets are almost sold out! It would be a bummer not to see Madison Beer live, so don't waste your chance. Click 'GET TICKETS' as fast as you can to secure your spots!