Fillmore Auditorium | Denver, Colorado
Anti-christ superstar Marilyn Manson is prepping for a take over at the Fillmore Auditorium on Wednesday 11th February 2015! "The Hell Not Hallelujah Tour", will support Manson's latest album 'THE PALE EMPEROR' Joining Marilyn Manson on the national headlining tour will be album collaborator and guitarist Tyler Bates, longtime bassist Twiggy Ramirez, Gil Sharone on drums and Paul Wiley on guitar. Head into hell next February with Marilyn Manson's deeply disturbing rock tour! Tickets are available now, beat the crowd!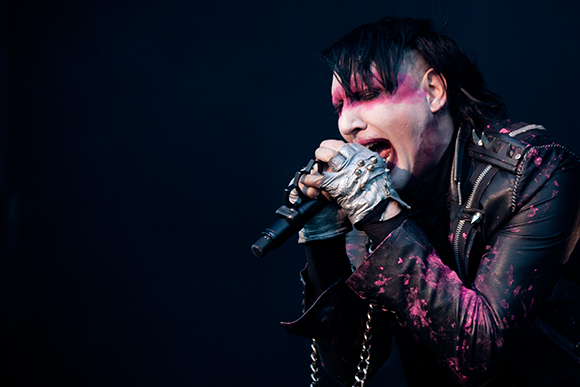 A man of many talents from painting, producing to music. The iconic and often controversial rocker is one of the leading voices in modern day punk rock. He is best known for the Antichrist Superstar and 1998's Mechanical Animals, and quickly became a multi-platinum selling artist. His latest tour will feature new music from his new album 'THE PALE EMPEROR'.