Fillmore Auditorium | Denver, Colorado
Folk rock troubadour Mat Kearney comes to Fillmore Auditorium on Saturday 3rd March 2018 as part of his CRAZYTALK Tour! Performing songs from his upcoming album of the same name, Kearney is by turns tender and energetic, and is always engaging – don't miss this incredible performer as he takes to the Fillmore stage!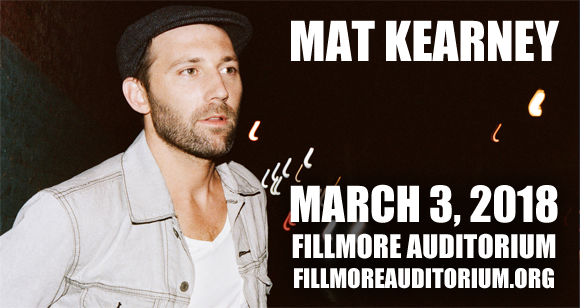 Singer-songwriter Mat Kearney first came to prominence in 2006 with the release of his debut album Nothing Left To Lose. Kearney launched the album's title track as a single, selling over 500,000 copies and winning several BMI awards. With a total of 5 top 20 hits on the Adult Top 40 Chart, Kearney has found success in both the Christian and mainstream charts. His latest album, CRAZYTALK, is slated for release in 2018.