Fillmore Auditorium | Denver, Colorado
If you're looking for incredible underrated bands that deserve your attention, you may want to schedule a trip to the Fillmore Auditorium. An enigmatic trio from Canada is making waves across the world, and they're set to arrive in town this fall! Early this year, Canadian indie powerhouse Men I Trust embarked on a massive world tour and sold out several dates in Asia and Australia. This fall, they're headed back to North America for a highly-anticipated run across major cities! On Monday, 23rd October 2023, the band, led by the enigmatic Emmanuell Proulx, will make their way toward Denver, Colorado! Fans can look forward to the band's plethora of hits, including "Show Me How," "Oncle Jazz," "Numb," "Ring of Past," and more! Men I Trust will also perform songs from their latest effort, Untourouble Album, which made waves in the music world in 2021! The record spawned several tracks, like "Girl" and "Billie Toppy." Moreover, the band also recently released a brand new song titled "Ring of Past." So if you're keen on seeing Men I Trust perform the iconic new hits at the Fillmore Auditorium, you should hurry and secure your tickets now before it's too late!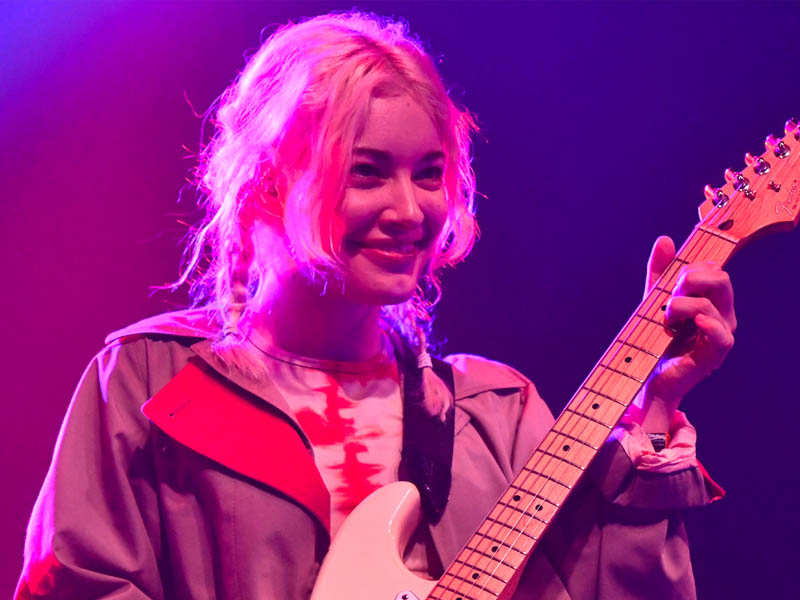 Canadian trio Men I Trust is quickly becoming the indie band to watch in 2023. The Montreal-born outfit is garnering almost half a billion streams across streaming platforms. Meanwhile, their live shows are selling out months in advance. The band began as a reunion when high school friends Jessy Caron and Dragos Chiraic encountered each other t the Université Laval. In 2014, they released their self-titled album and performed in local festivals, including Quebec City Summer, M for Montreal, and Montreal Jazz Festival.
The following year, the band brought in multiple vocalists for their second album, Headroom. The line-up of singers included Emmanuelle Proulx, who later became the full-time frontwoman in 2016. That same year, they dropped singles. "Humming Man" and "Lauren." The supporting shows for their sophomore record included a two-show run in China. While staying there, the band took video footage later used for the music video of "Plain View."
In 2019, the band dropped their third album, Oncle Jazz. The record was later included in the 2020 Polaris Music Prize long list. During an interview, the band mentioned that the unique music style showcased in the record resulted from their experience in rural Quebec. Writing and recording music in the solitary confines of the countryside helped shape their sound. Proulx explained, "It put us in a really different creative mood, and we were able to focus more because there's nothing to do outside of the house except for walking and thinking about music."
Two years later, Men I Trust dropped their fourth record, Untourable Album. Contrary to its name, the record was supported by a massive world tour, which included dates in the U.S. and Canada. Europe, Oceania, and Asia. The album spawned singles "Hard to Let Go," "Billie Toppy," and "Girl." Last year, the band appeared on the Tonight Show, Starring Jimmy Fallon. The trio performed "Show Me" with American rapper Joey Badass.
Early this year, the band dropped a new single, "Ring of Past." The song, which provides a nostalgic atmosphere, has been described by fans and critics as a "harbinger for new music to come." Although there's no official news on an upcoming album yet, Men I Trust fanatics are crossing their fingers. Even if the band has been regarded as the new band to watch in the past, they remain on the radar among indie rock fans looking for the next incredible underrated hit. So if you want to catch Men I Trust this fall in Denver, you should quickly score tickets now!