Fillmore Auditorium | Denver, Colorado
Listen up MGMT fans – it's the chance that you've all been waiting for… this must-see show will be taking place on Monday 7th May 2018 at the Fillmore Auditorium and you can be a part of it! As they tour North America, tickets are flying for their exciting show… book yours today!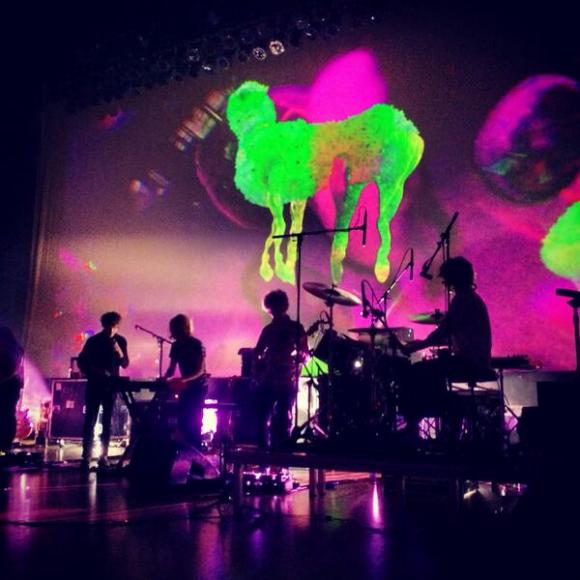 The American rockers, MGMT first started out in 2002, from their hometown scene in Middletown, Connecticut and now are worldwide names! With their chart topping feel good colourful sounding songs they combine a classic pop rock with a wide range of instruments and an electronic style. The current line up is – Andrew VanWyngarden (lead vocals, guitar, keyboards, bass guitar, drums, percussion) and Ben Goldwasser (vocals, keyboards, guitar, percussion). And for their live performances – VanWyngarden, Goldwasser, Will Berman (drums, percussion, harmonica, backing vocals), Simon O'Connor (bass guitar, backing vocals), and James Richardson (lead guitar, keyboards, backing vocals).
Four years later they were more than ready to release their debut album Oracular Spectacular and it was then that Asti, Richardson and Berman joined the core band in the studio for Congratulations, quite a few years later on in 2010! January 2011 saw a big break for them with their third studio album. The group's fourth studio album, titled Little Dark Age, came later in February of 2018. All of this included a wonderful collection of songs which transformed them from the underground to the mainstream and saw MGMT to be featured as "Artist to Watch" and "Artist of the Day." Their biggest song to date 'Electric Feel' won a Grammy Award and placed them right at the top of the game…
2018 creates another exciting year for the group and gives fans yet another chance to catch them LIVE!! Whatever you do, don't loose out!