Fillmore Auditorium | Denver, CO
"Leave your troubles outside. Here, life is beautiful, everyone is beautiful, the girls are beautiful, the boys are beautiful." Pop mastermind MIKA brings his Revelation Tour to North America! Right here at Fillmore Auditorium on Friday April 24th 2020, his biggest US tour to date!! The singer recently releases a music video for his song "Dear Jealousy, Live at Brooklyn Steel" in parallel to the tour announcement. The song was originally off MIKA's latest album, My Name Is Michael Holbrook, which released in October 2019. Buy you tickets right now, this is going to be huge!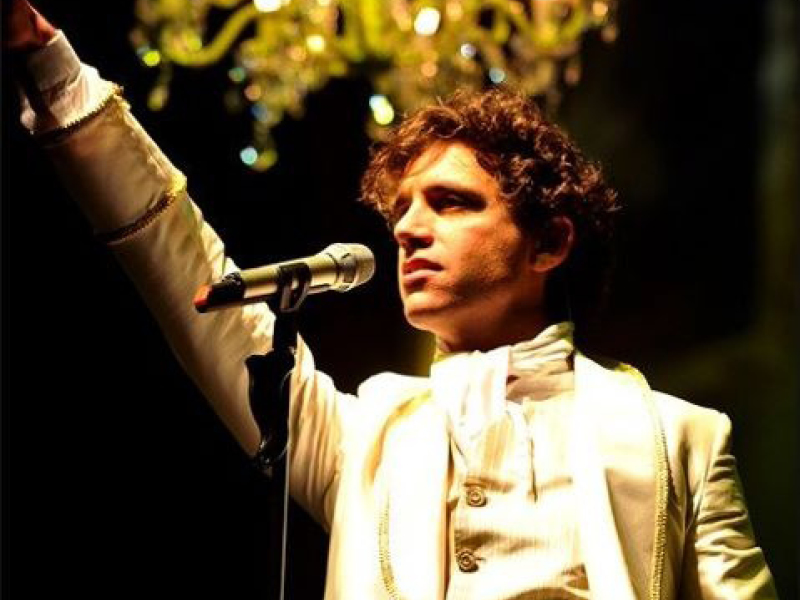 With his fifth studio album My Name Is Michael Holbrook out October 2019, MIKA has crafted a world of gritty romance amidst the joy and playfulness of technicolored alternative pop. He's a renaissance artist of impeccable intention who's name has rightfully found its way alongside legendary acts such as Elton John, Freddie Mercury and Prince. "We don't need perfection. We need character, we need emotion. To feel free to express yourself," says MIKA. "Express yourself, you won't be judged here."
Mika has won the Best British Breakthrough act Brit Award, and received a Grammy Award nomination. He topped the UK Singles Chart in January 2007 with "Grace Kelly".He has served as judge/mentor on both the French version of The Voice and the Italian version of X Factor. Mika has also starred in his own television variety show in Italy, Stasera Casa Mika, which won the 2017 Rose d'Or Award for Entertainment. In October 2019, Mika was honored with the Music Award at the 2019 Virgin Atlantic Attitude Awards hosted in London by the UK's Attitude Magazine. The award acknowledged that "after staring down homophobia at the start of his pop career, Mika is now making unapologetically queer music that also processes his past pain." Mika noted, "If I didn't have music, I would not have been able to understand or deal with my sexuality in the same way. It's always been at the centre of my writing."