Fillmore Auditorium | Denver, Colorado
On Sunday, 17th July 2022, Fillmore Auditorium welcomes the Motion City Soundtrack! The emo punk quintet is traversing the U.S. for an extensive summer outing titled Commit This To Memory 17th Anniversary Tour. The much-awaited trek, which consists of 30 dates, will celebrate the release of their monumental sophomore studio album, Commit To This Memory. The show at the Fillmore Auditorium is anticipated to feature a setlist packed with their massive hits, as well as tracks from their 2005 album. If you love emo and punk, Motion City Soundtrack's upcoming show at the Fillmore Auditorium should be one for the books, so you better not miss it! Grab your tickets now and celebrate the album's 17th anniversary with the Motion City Soundtrack!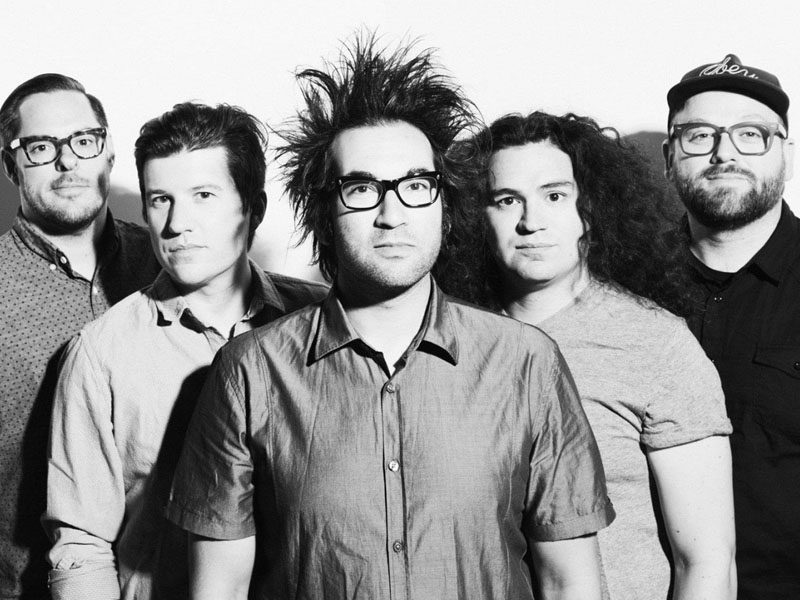 Motion City Soundtrack's sophomore album, Commit To This Memory, was the band's first record to enter the mainstream chart. While the band's debut album, I Am The Movie, performed moderately well on Billboard's Independent Albums chart, the second effort entered the Billboard 200 chart, peaking at number 76 and number 2 on the Independent albums chart. The band worked with Blink 182's Mark Hoppus to produce and arrange the music. Preceded by the lead single, "Everything Is Alright," the breakthrough record received critical acclaim and later earned a gold certification for the single.
Two years later, the band dropped their third album, Even If It Kills Me. The record featured the singles "Broken Heart" and "This Is For Real," which have been described by some critics as "near-perfect pop" and "one long sugar rush." Even If It Kills Me is the band's highest-charting album. It topped the Independent Albums chart, peaked at number 16 on the Billboard 200 and Digital Albums, and number 5 on the Top Alternative and Top Rock Albums charts.
Motion City Soundtrack released three more highly-acclaimed efforts, the latest being Panic Stations, released in 2015. One year later, the band announced their breakup with an official statement saying, "We have no idea what the future holds, but for now, we are done." Motion City Soundtrack embarked on a farewell tour before calling it quits. The breakup lasted three years before frontman Justin Courtney Pierre and guitarist Joshua Cain decided to put the band back together. This 2022, Motion City Soundtracks is touring for the first time since their reunion.
Get your tickets now and be one of the first to experience Motion City Soundtrack's first tour since their reunion! Tickets to their show at the Fillmore Auditorium are now available!