Fillmore Auditorium | Denver, Colorado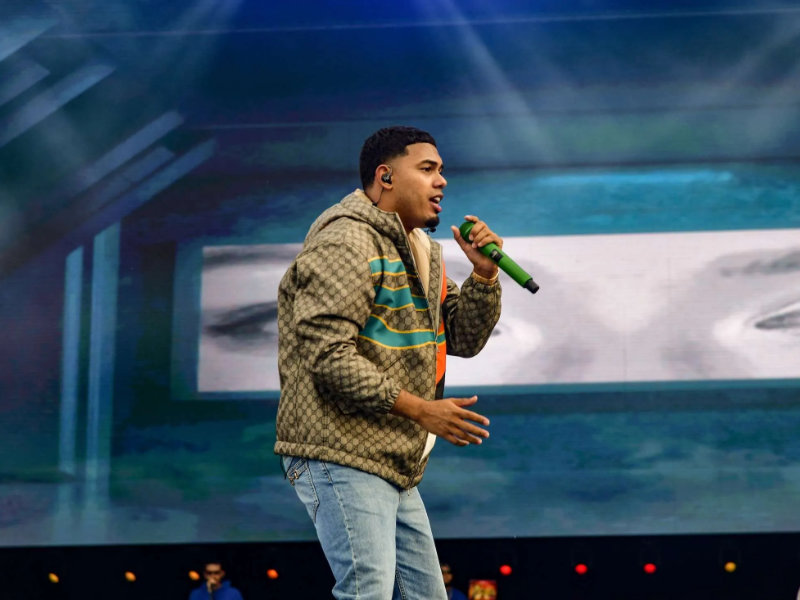 Returning to US stages, Myke Towers is ready to hit the road and take things to a whole new level with the super hot brand new tour called "La Vida Es Una" which is also the name of his brand new album released earlier this year. Making this tour even more special is the fact that Towers is gonna be doing his thang on even bigger stages this time around, kicking things off at the Chicago's awesome Rosemont Theatre on October 8 and hitting major cities until wrapping up at the Miami's iconic Kaseya Center on November 26th. Everyone knows this trek is going to sell out in a heartbeat but luckily, we've got ya: For tickets to the thrilling and arguably best part of the tour at the Fillmore Auditorium on Tuesday, October 10, 2023, just click the "GET TICKETS" button. Doing so takes your through the safest and easiest process of grabbing 'em.
Myke's new album, "La Vida Es Una," ("Life is One") is his most highly anticipated release to date. It's a reintroduction to the game as one of the living legends of the genre. His previous album, Lyke Mike took a step back from the reggaeton inspired beats and entered the world of rap and trap flavors.
With appearances from Ozuna, J Balvin, Daddy Yankee, and Chita, Towers has shown his versatility with a 23-track collection of some serious high energy bangers. The idea behind the album was to create a track listing that can be both enjoyed on and off the stage, and that's why this new tour will see him thrilling audiences from the start to the finish.
He's been pretty busy this year with live performances at the 2023 Latin American Music Awards, the Tonight Show Starring Jimmy Fallon and Good Morning America. The stunning renditions at those events left audiences floored giving concertgoers a taste of what to expect on his upcoming trek.
With no shortage of hits to get the party started, like the multiplatinum hits "La-Playa," Girl," and "Diosa," and new smashes such as "Mi Droga" and "Ulala," the GRAMMY nominated as well as Billboard and Latin AMA winner will take you on an epic journey through his dynamic and electrifying performances. He isn't 2021's top ten Latin artist on Spotify for no reason!!!
To his name, he has billions of cross-platform streams and a dedicated fan base that spans across the globe allowing him to get 2020's "Easy Money Baby" album to the number one spot on the US Latin album charts by Billbaord. Lyke Myke, his next release, found similar success and rose to the third spot on the same chart.
Known to hold unparalleled swagga on the stage, trappero star Towers has the ability to connect with audiences, making them feel totally part of the show. You can expect him to keep the vibe rollin' and that is why you've gotta get your ticket right here and now before they sell out!