Fillmore Auditorium | Denver, Colorado
Get ready to mosh as New Found Glory, Four Year Strong, and Be Well come to the Fillmore Auditorium on Tuesday 26th July 2022! Pop-punk band New Found Glory celebrates their 20th anniversary with a massive tour called 20 Years of Sticks and Stones. This 2022, the band is bringing the anniversary tour to over 20 stops in North America, with special guests, Four Year Strong and Be Well. New Found Glory named their 2022 tour after their third album, Stick and Stones, released in 2002. Responsible for the hits "Hit or Miss" and "My Friends Over You," the Floridan band will conquer the stage, together with their supporting acts. Take a ride to Fillmore Auditorium on 26th July and see the show!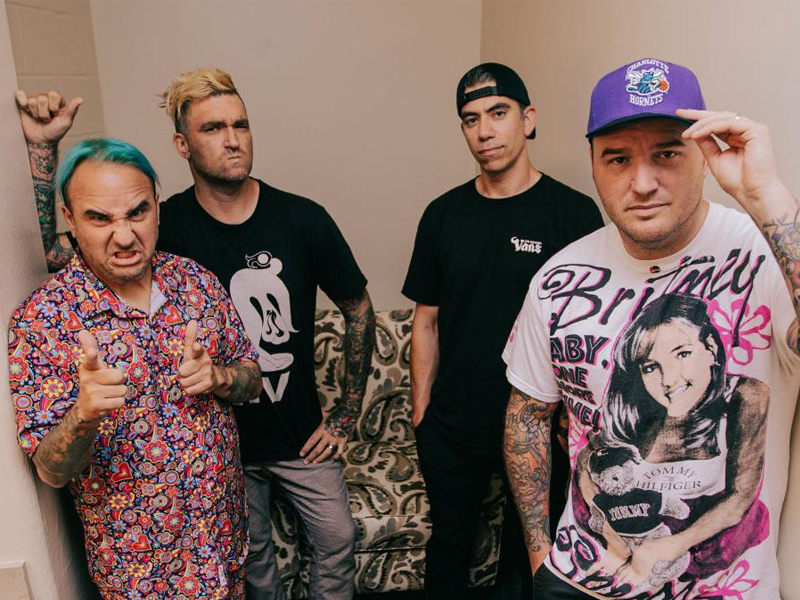 New Found Glory, formed during the '90s, is considered one of the pioneering bands in the pop/punk rock scene. Dubbed as the "godfathers of pop-punk," New Found Glory was an influential part of the second wave of the pop-punk industry. Critically acclaimed for their fast-paced and high-energy anthems, New Found Glory had received raving reviews from rock music critics. Alternative Press magazine acknowledged the band for their innovative and charming fusion of hardcore breakdowns and punk melodies.
During the early 2000s, New Found Glory rose to mainstream fame when they released their album, From the Screen to Your Stereo. The hit single from the record, "Hit or Miss," went to number 15 on the Modern Rock Tracks chart. The album, later, was certified gold by the Recording Industry Association of America (RIAA).
In 2002, the band released their monster hit single, "My Friends Over You," from their third album, Sticks and Stones. The easy-to-listen pop-punk song came at the height of Blink 182's popularity in mainstream music. The song peaked at number 5 in the Modern Rock Tracks chart. Later, the Stick and Stones album was also certified gold by RIAA.
New Found Glory is bringing their fellow pop-punk band, Four Year Strong, along for the Stick and Stones 20th Anniversary Tour. The two bands would share the stage and tour the U.S. through Warped Tour in their heyday. Active since 2005, Four Year Strong writes feel-good lyrics and catchy choruses. The songs usually promote individualism. They often use gang vocal style, influenced by hardcore punk music.
Two-year-old punk band, Be Well, joins the pop-punk veterans for this tour. The band came out with their debut album, The Weight and the Cost, through an independent label, Equal Vision Records.
See the pop-punk powerhouses this 26th July at Fillmore Auditorium. Get your tickets now!