Fillmore Auditorium | Denver, Colorado
The One Club for Creativity in Denver, Colorado, is delighted to be presenting their 17th Paper Fashion Show on the 13th of April 2023. The Fillmore Auditorium will be opening its doors and lighting its stage for a wonderful show presenting the latest and greatest fashion designs created from paper, proving that creativity has no bounds. Tickets for this one-night-only event are on sale, so book yours before your opportunity has vanished and you miss out. Don't wait and save the date 04/13/2023 for at the Fillmore Auditorium for the Paper Fashion Show with The Once Club for Creativity and secure your seats now.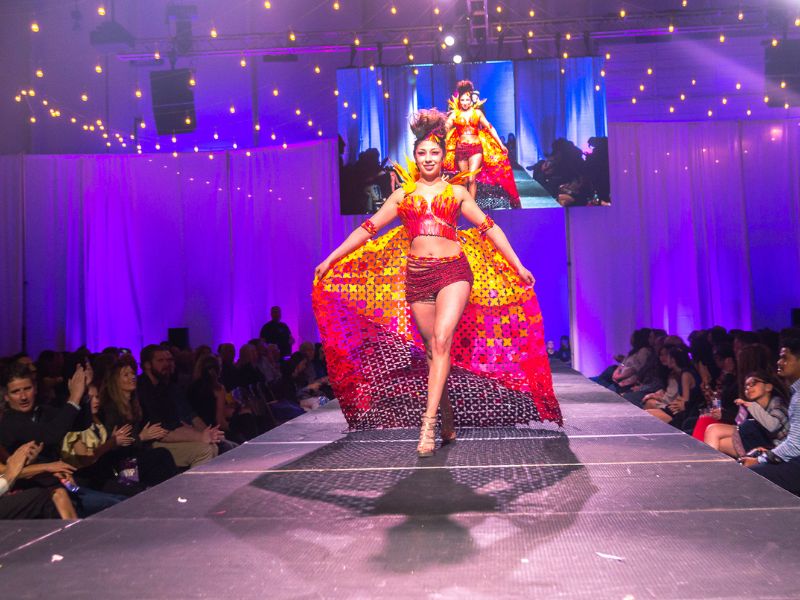 The Paper Fashion Show is an evening dedicated to passion for fashion. It is the largest fundraiser run by The One Club for Creativity to help support their mission to elevate Colorado designs and artistry to a national level and create a collaborative environment for design professionals, such as art directors, writers, illustrators, new media and print designers and photographers. This year, on Thursday the 13th of April, The Paper Fashion Show will be an extravagant catwalk strut of beautiful, haute couture clothes made entirely from paper, celebrating creativity and style. The Fillmore Auditorium is thrilled to be playing hosts to such an event and are proud to light the stage for the latest names in Colorado art and design. Esteemed designers and celebrities from the area will make up the panel of judges that will evaluate the runway pieces, giving astute opinions. Join them and you can be a judge of the runway too as well as helping a wonderful cause. It is for one night only, so make sure you don't miss out on the best fashion has to offer and enjoy the latest designs sashay down the catwalk with The One Club for Creativity Denver's Paper Fashion Show on 04/13/2023 at the Fillmore Auditorium.