Fillmore Auditorium | Denver, Colorado
Having dropped a captivating new record "Moonlight Love Affair" earlier this year, the Austrian DJ has made great waves in the EDM scene, dropping infectious EDM beats since popping out into the scene as a DJ in the late 90s. His newest record marked his return to the radar with thirteen infectious electro beats which feature his acclaimed singles "Toxic Lover" and "FIRE". Get ready to jump as Parov Stelar drops the beat at Filmore Auditorium on Monday, March 6th of 2023. Don't miss out on an electrifying night as the crowd resounds to the beat with Parov Stelar by booking your tickets now!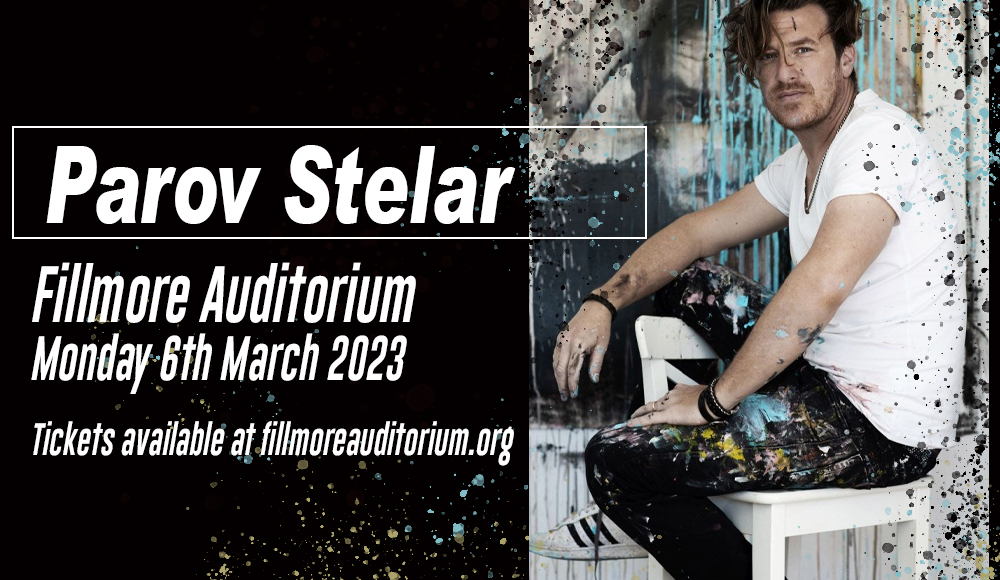 Marcus Füreder, or Parov Stelar as the world came to know him, emerged into the scene as a DJ at various nightclubs in the late 90s. In the early 2000s, he began producing and releasing his own work which steadily introduced him to a wider audience for his unique electro craft. He's worked with artists including Lana Del Rey, Bryan Ferry, and Lady Gaga throughout his career.
Having released his newest album, Moonlight Love Affair, earlier this year, Parov Stelar continues to prove that EDM isn't dead. Keeping the beat alive, his new record includes his recent fan favorites "Candy Girl", "Toxic Lover", and "FIRE". With pulsating beats and powerful synths, Parov Stelar's craft is an EDM dream.
Pioneering the "electro swing" genre since his EP "Kisskiss" in 2004, his work has been featured in various movies, shows, and advertisements throughout the years. With ten full-length albums up his sleeve and over twenty EPs released, he's made appearances in various tours and festivals including Coachella, Lollapalooza, Glastonbury, and many more.
Don't miss out on Parov Stelar's live set at Filmore Auditorium on March 6, 2023, by booking your tickets now!