Fillmore Auditorium | Denver, Colorado
Moody electro-pop two-piece Phantogram comes to Fillmore Auditorium on Wednesday 12th October 2016, riding high on the release of their third studio album, Three! Bringing with them a harder, edgier sound alongside the twinkly, synth-based shoegaze fans know and love, these two have a host of exciting new tunes up their sleeve – don't miss your chance to see them live!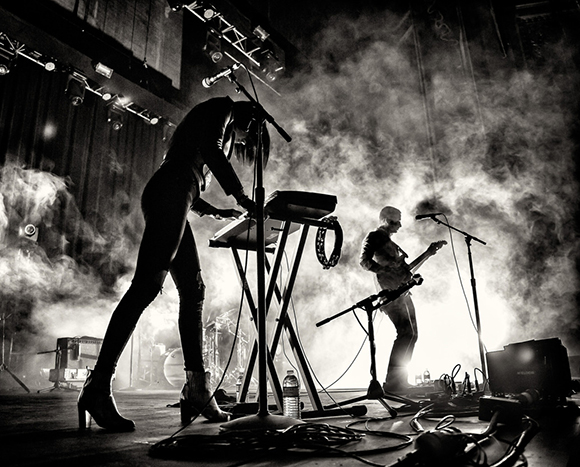 Electronic rock duo Phantogram formed in 2007 in Greenwich, New York. Consisting of Josh Carter (vocals, guitars) and Sarah Barthel (vocals, keyboards), the pair were originally called Charlie Everywhere, and they made a name for themselves performing around the Saratoga Springs area, releasing two EPs on local label Sub-Bombin Records. The change of name came in 2009, when they signed to UK label Barely Breaking Even. The band has released two studio albums (Eyelid Movies in 2009, Voices in 2014), four official EPs (Phantogram and Running From the Cops in 2009, Nightlife in 2011, Phantogram in 2013) and eight singles. Following 2015's collaborative EP with Big Boi of Outkast, their third studio album, Three, is due for release in September 2016.