Fillmore Auditorium | Denver, Colorado
Post-hardcore rockers Pierce The Veil & Sleeping With Sirens have announced the second leg of their Tour. Both bands will touch down at the Fillmore Auditorium in 2015 on the 31st January.
"We've never done anything quite like this tour. We'll be spinning the globe with one of our best friend's bands," says Vic Fuentes. "And because this whole thing was 100% inspired by our fans, it makes it the most special tour we've ever done, in our eyes. We can't wait to see how crazy these shows are, and come back with a new album and new songs to sing with all of you."
Grab your tickets now!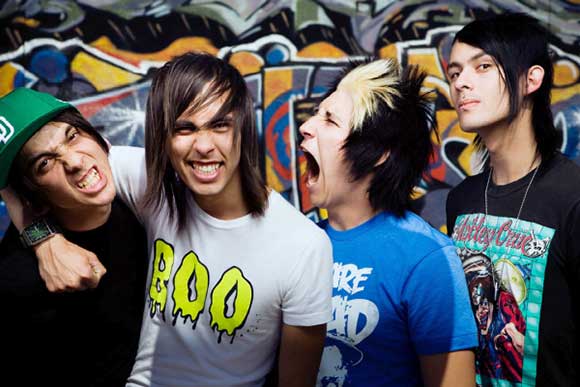 Pierce the Veil is an American post-hardcore band from San Diego, California. Formed in 2007, the group was founded by brothers Vic and Mike Fuentes after the disbandment of the group Before Today (formerly Early Times), which was formed out of the San Diego punk rock scene. Other members of the band include Jaime Preciado (bassist and backing vocals) and Tony Perry (lead guitar). Pierce the Veil has released three studio albums and has continuously been inducted into several worldwide tours since the release of their debut album, A Flair for the Dramatic in 2007.