Fillmore Auditorium | Denver, Colorado
Soundcloud fanatics have a reason to celebrate this spring because the darkhorse of American hip-hop, Pouya, is bringing his All But 6 Tour across North America! The artist who spearheaded that underground hip-hop scene on Soundcloud made waves with his critically-acclaimed tracks and studio efforts. For his spring tour, he's set to promote his latest studio effort, Blood Was Never Thick as Water, 2022 EP Dirt/Hurt/Pain, and most of all, his latest mixtape, All But 6! On Wednesday, 26th April 2023, Pouya will light up the Fillmore Auditorium with the rest of the artists from All But 6 Records, with performances from Fat Nick, KxllSwxtch, and more! So quickly secure your tickets now before it's too late!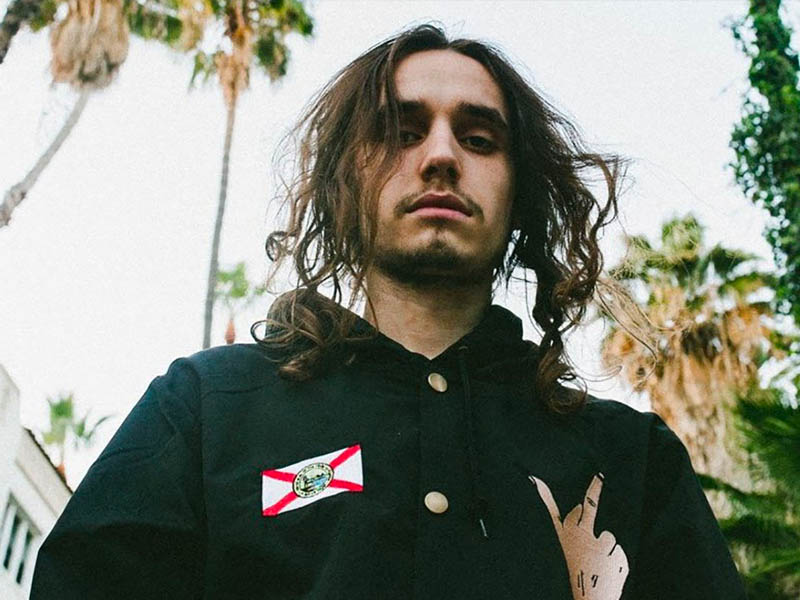 The emergence of the underground hip-hop scene on Soundcloud has introduced many talented artists. It is known that Pouya was one of the pioneers that started this movement in 2012. Hence, the rapper with no singles entering the Billboard charts but still amassed a large dedicated fanbase comparable to rappers signed to a major label. As an independent artist, Pouya has gained notoriety and influence. In 2013, he dropped his single, "Get Buck," which has garnered over 13 million views. The same year, Pouya released a collaboration EP titled Gookin' with Sir Michael Rocks from The Cool Kids.
The following year, Pouya released an EP titled Stunna. Critics have described the record as heavily showcasing influences from Bone Thugs-N-Harmony. The rapper was also complimented for "molding Bone Thugs' style to his version with a twist." With several mixtapes under his helm, Pouya finally dropped his debut studio album, Underground Underdog, in 2016. The album entered the Billboard chart, landing at a moderate number 156. But on Soundcloud, the album has amassed approximately 40 million listens.
This 2023, Pouya embarks on a massive tour to promote this latest mixtape, All But 6, featuring performances from All But 6 artists and Fat Nick. The record spawned two hit singles, "FMZ" and "STFU," performed by All but 6, South Strip & Kxllswxtch.
Grab your tickets now to see All But 6 artists at the Fillmore Auditorium!