Fillmore Auditorium | Denver, Colorado
Country chart topper star, Rodney Atkins is coming to Fillmore Auditorium on Thursday 23rd April 2015!
His music celebrates life and the feeling of living for the moment. What a perfect way to kick of your spring season than enjoying catchy, country, feel good vibes from the man himself!
After an impressive six number one hits, his most recent buzz has been around songs such as; "Take A Back Road," and "Farmer's Daughter," which quickly shot to platinum!
He is now coming back on his 2015 tour, so people get ready! It's going to be a wild night!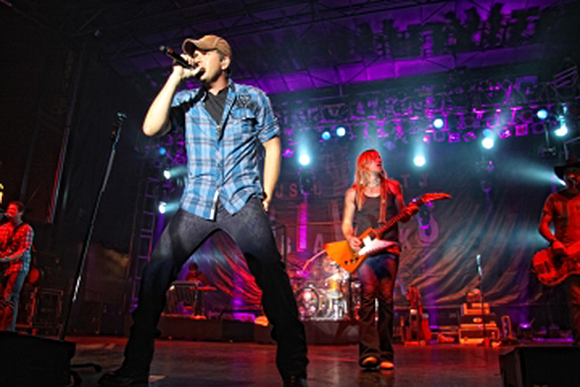 Rodney Atkins is an American country artist, hailing from Tennessee. His music stays true to his country roots, combined with upbeat, reassuring lyrics about enjoying the simple things in life, it is clear that he writes from the heart, straight to his loving fans.
His career rocketed into stardom with the song "In a Heartbeat", which peaked at number 74 on the Billboard Hot Country Singles & Tracks and the single "Sing Along" peaked at number 37 on U.S. Country chart! His fourth album spawned "Take a Back Road" as an essential single. It became his sixth number one hit as well as his fastest-soaring single to date!
"It's one of those songs that the first time I heard it I thought, "Boy, that feels good." And then it's catchy, and something you want to just crank up, but then, the more you hear it, you realize it's not just a ditty – it's about life. If you want it to be just summer ear candy, it can just be that, but also it's about getting right with your soul, coming down to earth."