Fillmore Auditorium | Denver, Colorado
Get ready for an electrifying evening of pure heavy metal concert experience this Wednesday, 28th September, as the Swedish heavy metal rockers Sabaton fill Fillmore Auditorium with their brand of war-torn imagery and heroic-themed songs. Together with the renowned Dutch symphonic metal band, Epica, the Swedish band will make their American Panzer Battalion jam along with their classic hits and newer songs from their recent album "The War to End All Wars." Experience the "Sabaton Effect" all over again in this one-night-only show filled with magnificently-distorted guitar riffs, compelling drumming, and powerful vocals. Grab your tickets for the show and be ready to experience the over-the-top bombast of power metal that only Sabaton can offer!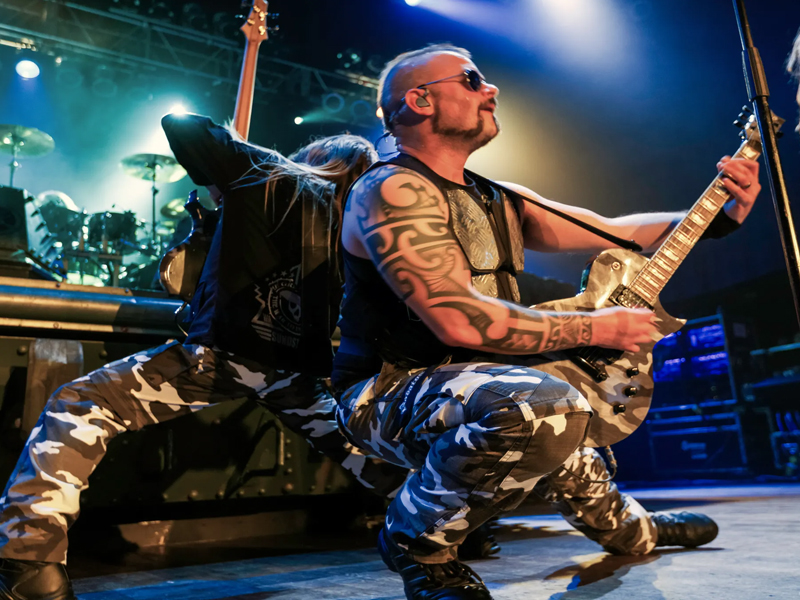 In nearly 20 years of their career, the Swedish rockers Sabaton have produced 10 studio albums and successfully filled arenas all over the world. Their music, which others may find over-the-top, gained a significant following from heavy metal fans who are drawn to the band's favorite theme of war, historical battles, and acts of heroism. Like their previous releases, their latest album, "The War to End All Wars," still manages to look into military conflicts throughout history.
Written during the pandemic lockdown, some of the songs in the album are based on obscure or seldom heard battles that provoke images of heroism and sacrifice. Thus, they continued the themes that have been their trademark since their arrival on the metal scene in 2005.
Aside from their songs, the band is notable for their larger-than-life concert production. The band can easily rock a large crowd with their skills and theatricality. Who could ignore their drum-riser that is an actual tank? Talk about being over-the-top, eh? Well, these Swedish guys can compete with Iron Maiden in bringing the big guns — literally — on the stage. Thus, we can definitely expect that they will be bringing the same energy into Colorado's Fillmore Auditorium this Fall.
"We're all looking forward to this tour," comments the band's Pär Sundström. "It will have been three years since we've brought our headline show to America, so we are more ready than ever. And, with the release of our new album, we now have a vault full of new songs to play."
With this exciting statement from Sabaton's co-founder, we know that this concert tour will be an epic one. After all, this is the tour that will end all tours! So take hold of a ticket now and see you there!