Fillmore Auditorium | Denver, Colorado
Latin hip-hop wunderkind Santa Fe Klan takes over the U.S. on this long-awaited tour, titled Mar Y Tierra (Sea and Land) Tour. The 15-date outing brings the rap icon to major cities across the U.S., including the last stop at Denver, Colorado, for a two-night spectacle! Due to public demand, Santa Fe Klan will perform a second night on Saturday, 27th of August, at the Fillmore Auditorium! Fans can anticipate Santa Fe Klan to perform his massive hits and tracks from his latest album, Santa Cumbia. If Latin hip-hop is your jam, you should get your tickets now to see Santa Fe Klan's second night at the Fillmore Auditorium!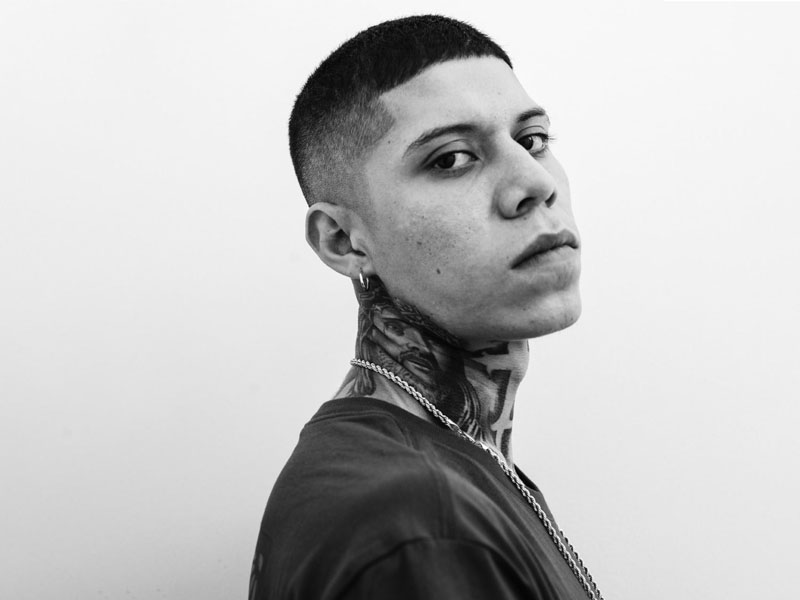 Angel Jair Quezada, better known as Santa Fe Klan, is one of Mexico's most prolific rappers on the verge of exploding internationally. He has released numerous highly-acclaimed studio albums, including his latest work, Santa Cumbia. The record contains the traditional Colombian dance music elements, including the accordion, which led to a more mainstream appeal among Latin music listeners. Moreover, his impressive collaborations with other accomplished Latin artists and international hip-hop icons, such as Snoop Dogg, have helped put Latin hip-hop on the international music map.
In 2021, the Grammys wrote a feature on rising Mexican hip-hop stars with Santa Fe Klan at the forefront. They described him as having "displayed sonidero swagger and accordion-playing prowess while continuing to deliver hard-hitting cuts." Indeed, the 21-year-old rapper has made waves in the world of Mexican hip-hop, and with sold-out shows in his Mar Y Tierra 2022 tour, the U.S. is his next stomping ground.
The Mexican rapper began his career at 13. He began writing songs and eventually converted his room into a home-based music studio. With the support of his parents, the rapper, who hails from Guanajuato, moved to Guadalajara to pursue his career. There, he met fellow hip-hop artists and had a short stint with a few record labels. By 2020, he scored collaborations with Akwid and Neto Pena for the song "Gallo De Pelea." In 2021, Santa Fe Klan was featured in "Grandes Ligas," with Lupillo Rocera, Aleman, B-Real, and Snoop Dogg. In 2022, Santa Fe Klan dropped his latest single, "Eres."
Tickets to see Santa Fe Klan at the Fillmore Auditorium on Saturday, 27th August 2022, are now available.