Fillmore Auditorium | Denver, Colorado
Latin rap sensation Santa Fe Klan is lighting up the stage at the Fillmore Auditorium on Friday 26th August 2022. The show is part of the rapper's Mar Y Tierra Summer tour taking place in 15 major cities in the U.S. Santa Fe Klan makes a much-awaited stop at the Fillmore Auditorium in Denver, Colorado and fans can anticipate hearing his biggest hits, such as "Cuidando El Territorio," "Te Ire A Buscar," "Debo Entender," and "Por Me Mexico." Moreover, fans can also expect the performances of new songs, including "My Y Tierra" from Santa Fe Klan's latest album, Santa Cumbia. If you love Latin hip-hop, you can't get it better than Santa Fe Klan. Get your tickets now and experience the Mar Y Tierra tour at the Fillmore Auditorium!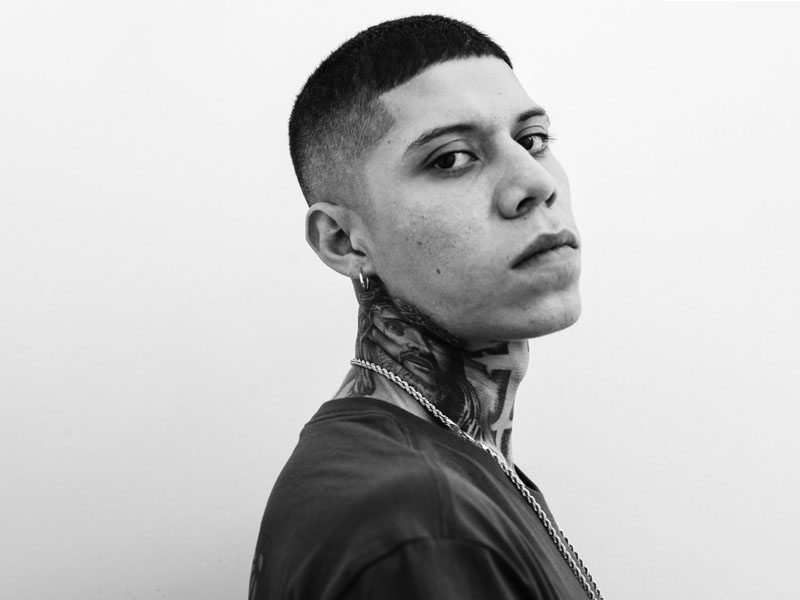 Angel Jair Quezada Jasso, popularly known as Santa Fe Klan, is a Mexican rapper and singer from Guanajuato City. His stage name is derived from his hometown of Santa Fe. His music style mixes traditional and folkloric Colombian dance music, cumbia, with hip-hop. Santa Fe Klan's musical journey started at the age of 13 when he started writing songs. Moreover, with his parents' support, he built a DIY music studio at his home. When he became older, Santa Fe Klan decided to pursue music full time and moved to Guadalajara. He was briefly signed with Alxada Records, a renowned Mexican hip-hop label. He released collaboration singles with Akwid and Neto Pena for the song "Gallo De Pelea" and Snoop Dogg and Lupillo Rivera for the track "Grandes Ligas."
Santa Fe Klan has released six studio albums. During the height of the pandemic lockdown, Santa Fe Klan had a chance to experiment with sounds while working on new music. Eventually, he used the Colombian accordion and produced songs reminiscent of his childhood music. He released his latest record, Santa Cumbia, in February 2021. The album features singles, "Luna Y Mar," "Vuelve," and "Maria." In the same year, he dropped the single, "Cuidando El Territorio," which was performed with Caliber 50 and Beto Sierra. The song became a viral hit, amassing millions of streams.
If you're a fan of Santa Fe Klan, you should grab your tickets now! His fifteen-date tour kicks off in July and ends on 26th August 2022 at the Fillmore Auditorium.