Fillmore Auditorium | Denver, Colorado
"Like nothing you've ever heard before." Shpongle comes to Fillmore Auditorium on Friday 6th December 2019! Shpongle the progenitors of the psybient genre, combining world music with psychedelic trance and ambient. Simon Posford and Raja Ram bring you Shpongle Droid US Tour with Android Jones! A full 32 channels of Shpongle audio from Simon with Android Jones exclusive visuals. What are you waiting for? Buy those tickets and come on down to Fillmore Auditorium on Friday 6th December and experience the psychedelics for yourself!
"All I can say is: wow. Wow. Wow. Wowwowwow." – Michael Ellsberg, Writer.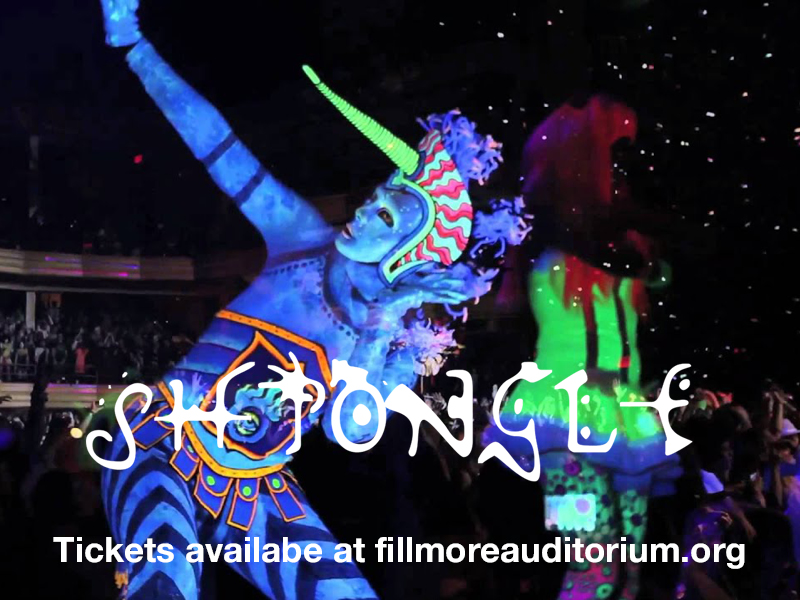 Posford is generally responsible for the synthesizers, studio work, and live instrumentation, while Raja Ram contributes broad musical concepts and flute arrangements. Raja Ram stated in an interview that "Shpongle" is an umbrella term for feeling positive and euphoric emotions. Shpongle's music is heavily influenced by psychedelic experiences and frequently makes use of sonic textures that approximate psychedelic states as well as vocal samples relating to consciousness expansion, hallucinations, and altered states of awareness.
"I prefer a definition of genre-less. I don't choose pigeonholes for my music- I just make something I want to hear myself. Every experience I have had contributes in some way to the music I make- the people I meet, the laughs and love we share, the books I read and the music I listen to. I couldn't single out a particular group or experience…Maybe that is why Shpongle is so diverse." – Simon Posford
"It's no secret that Shpongle's music, and the extravaganza that is his live show, is a trippy and psychedelic experience. Through his incorporation of ambient sounds, murmurs of dialogue and notes heard in nature, every song you hear takes you to a very different place. Open to interpretation, one audience member can hear particular sounds while another fan picks up on others. The show was a barrage upon my senses and I found myself appreciating even the most "out there" of his songs. When combined with his light show, which resembles a UFO on stage, the audience started to leave behind the U of I campus and enter Shpongle-land." – Connor Fowler, The Canopy Club.