Fillmore Auditorium | Denver, Colorado
The burning mix of Skinny Puppy's thunderous beats and menacing vocals will be heard live once again this Wednesday, May 3, as the iconic Canadian band brings the intensity of their 40th-anniversary concert to the Fillmore Auditorium. As part of Skinny Puppy's "The Final Tour," the show will feature their greatest hits after putting up 13 incredible albums in their career. Get your tickets for their Denver, Colorado, stop and witness the Vancouver-bred group performs "Amnesia," "Assimilate," "Dig It," and "Tin Omen," among several others. The band claims that this farewell tour will showcase the "best shows" from them. So get a hold of concert tickets today, and try to contain your excitement for this highly-anticipated tour. Get yours now by hitting the "Get Tickets" link.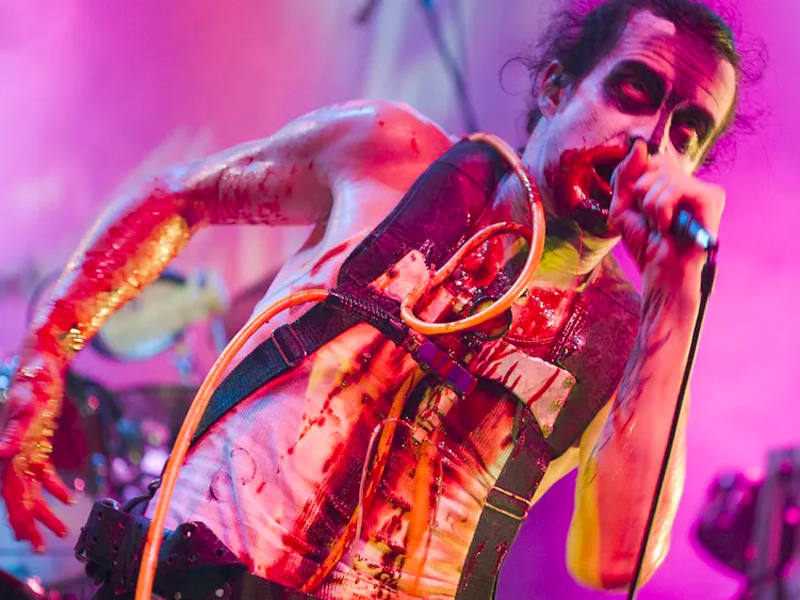 Skinny Puppy is an industrial-rock music group that rose to fame because of its unique sound contributed to industrial rock and electro-industrial genres. Formed in 1982, the spooky, atmospheric artists initially started as a duo, namely Kevin Crompton and Kevin Ogilvie. By the time the pair has had their 13th studio album and multiple live tours, they've opted to add members, including Dwayne Goettel, Dave Ogilvie, Bill Leeb, and Mark Walk.
With their fusion of industrial, funk, noise, new wave, and electro that would influence many artists to come, they eventually became known for theatrical, horror-themed live performances across North America and Europe during their time. By 1987, they released their third full-length album, "Cleanse Fold and Manipulate," which enabled them to get to the right amount of experimentation to get the band at a tremendous pace for the rest of their career. After the significant release of the album, the band became more political in their performances. They've uncritically indoctrinated awareness of the widespread phenomenon of the AIDS pandemic, animal rights, and the Vietnam war.
This 2023 will mark the 40th anniversary of Skinny Puppy, which will be the band's Spring 2023 tour trekking across North America with over 26 live performances. "The Final Tour" will let Skinny Puppy hit the road one last time as still one of the most iconic industrial pioneers of new-wave electro-industrial genres. Join them this 3rd of May, along with Paul Barker's industrial-rock group Lead Into Gold, as they perform at Denver's Fillmore Auditorium. Get your tickets now.