Fillmore Auditorium | Denver, Colorado
Thrash metal LEGENDS Slayer smashes their way into the Fillmore Auditorium on Saturday 10th May. Their sounds are distinctive, influential and graphic. Their controversial music has gained a huge following, their tour is set to show off some of their best work. Don't miss it metal heads! Tickets online now!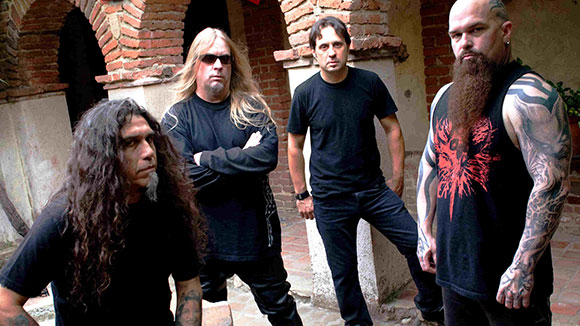 The massively influential Thrash metal band Slayer were formed in formed in Huntington Park, California in 1981 by guitarists Kerry King and Jeff Hanneman. Initially they were a cover band for Iron Maiden and Judas Priest, they found mainstream success in 1986 with the release of "Reign in Blood" and was included in the Big Four metals acts which included Metallica, Megadeth and Anthrax.
The first album reign in Blood gained much controversy having CBS refuse to distribute the album, gaining them publicity. Eventually the album was released and became an instant classic, known for t's speed metal and lengthy tracks, they were hailed metal innovators. The band has received 5 Grammy nominations winning one for the song "Eyes of the Insane".