Fillmore Auditorium | Denver, Colorado
The name Slushii sounds both delectable and refreshing. For EDM aficionados, Slushii is an energy ball that emits a myriad of flavors that stimulate the senses and drives the body to move in wild abandon. Hence, it comes as no surprise that the annual Monster Energy Outbreak Tour has handpicked Slushii to headline this year's touring festival. And just around the neck of the woods, this tour de force will make a stopover at the Fillmore Auditorium on Saturday 4th May 2019. Slushii fans are now on hyper mode and scrambling for tickets to the show. If you're not quick enough, you might just miss the party. Be nimble, be quick, all it takes is a click to be part of one this year's most sought after EDM events. Get your tickets now!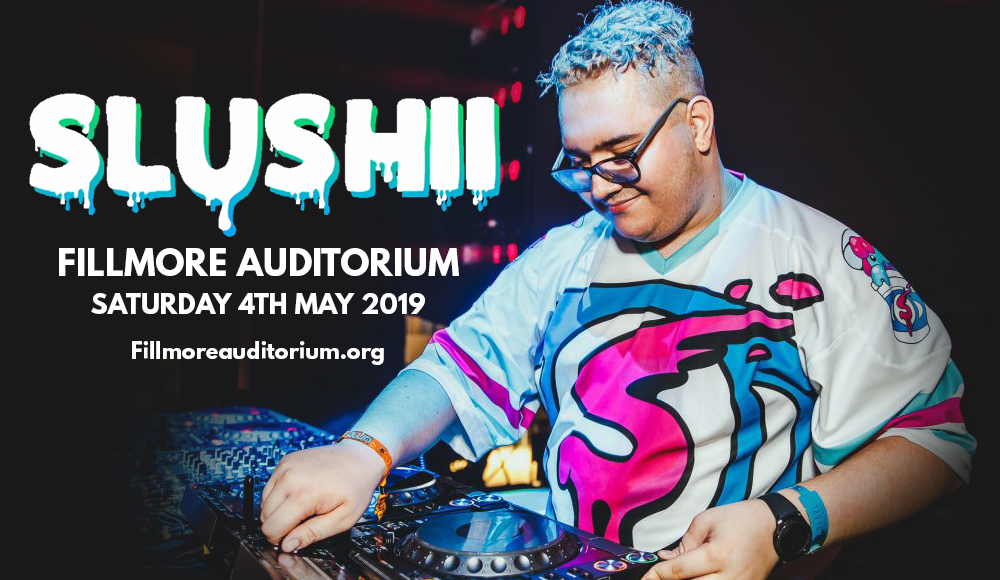 Julian Scanlan was once traumatized by bullies in school who picked on him because of his inability to socialize due to a diagnosed developmental disorder called Asperger's syndrome. And this is how the power of music works and redeems… Julian a.k.a. Slushii is now a world-renowned EDM DJ and electronic music producer. Inspired by Skrillex's remix of "In For the Kill," Slushii began honing his chops as a songwriter, music producer, and DJ. At the age of 18, his mom's basement turned into his studio where he tinkered away, composing, mixing and producing dubstep music that was soon getting local and online attention. As he was starting to build his following on an online streaming site, his account was taken down due to some unintentional music copyright infringement. Unfazed by this setback, Slushii's career status moved towards an upward trajectory as he released his remix of Selena Gomez and Zedd's "I Want You to Know".
In 2017, Slushii released his debut studio album entitled Out of Light, featuring the top track "Dear Me". Soon afterward, he was collaborating with biggie EDM and mainstream dance artists such as The Chainsmokers and Marshmello and started getting on the road with Flosstradamus. This once socially anxious kid is now traveling the world, playing and performing before thousands, and raking in a whopping 2.4 million listeners monthly on Spotify. Adding another feather to his cap is his headlining stint in the ongoing Monster Energy Outbreak Tour of 2019. "I have always loved the Monster Energy Outbreak Tour, so when they approached me to headline, I was so excited. Like literally shaking! I can't wait to hit the road and perform my tracks, new and old, for the fans," says Slushii.