Fillmore Auditorium | Denver, Colorado
The incredibly talented Sound Tribe Sector 9 are coming to Fillmore Auditorium on Saturday 1st February 2014! This instrumental band is well known for its electronic music along with funk, jazz and rock inspirations. Described as 'post-rock dance music', Sound Tribe Sector 9 rank on Pollstar Magazine's list of top-grossing touring acts. Head down to Fillmore Auditorium to catch this unmissable live act! Be sure to grab your tickets while stocks still last!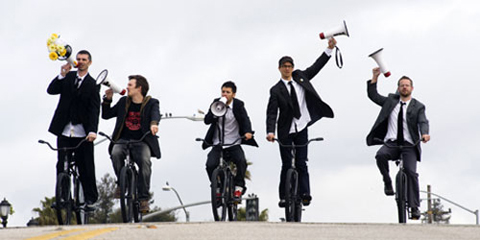 These 5 talented muscian's formed together in 1998, from being opening acts to some of the biggest names in music such as Snoop Dogg, Pretty Lights and Outkast to headlining festivals, these guys know how to put on a show that blow your mind away.
Sound Tribe Sector 9 has expanded by founding and running their own record company, 1320 records. The record company was founded on the principles of collaboration, cooperation, and community. 1320 Records is the home to Bassnectar and Pretty Lights.
Sound Tribe Sector 9 has been apart of so many different non-profit organisations and side projects such as the Santa Cruz Hemp All Stars, Root Science and Pigs on the Wing. Sound Tribe Sector helped raise money and awareness for Hurricane Katrina and The Make It Right Foundation.