Fillmore Auditorium | Denver, Colorado
Founding member of Swedish House Mafia, Grammy-award nominee and internationally acclaimed superstar DJ Steve Angello is going back to his roots with a rare North American club tour this summer! A far cry from the sellout stadium shows he has become accustomed to, the iconic producer will give his fans a more intimate show and will be heading to Fillmore Auditorium on Friday 15th May!
"I have missed the dark and intimate rooms for the past couple of years. I always loved the freedom that could be expressed in a club and therefore I've chosen to come back home and reinvent myself as an artist." – Steve Angello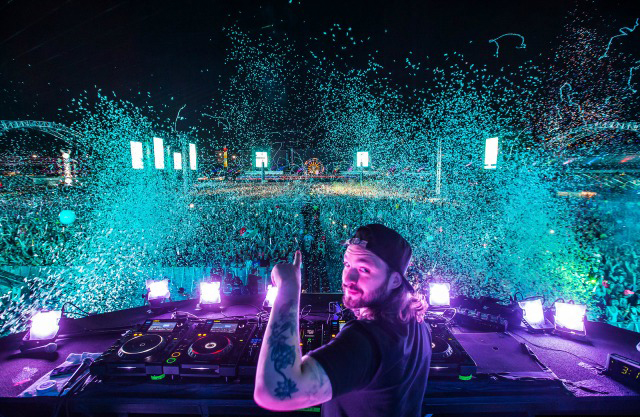 Founder of Size Records and member of the Swedish House Mafia, Steve Angello is a Greek-Swedish DJ, producer and label owner. He found his love of DJing at a young age, starting out as a turntablist fusing hip-hop, breakbeats and 1970s classics. His House music epiphany came in Stockholm's club scene with his best friend and fellow Swedish House Mafia DJ Sebastian Ingrosso, whilst listening to "Da Funk" by Daft Punk. Angello rose to fame in 2004 with a remix of Eurhythmics "Sweet Dreams". A prolific producer, he gained notoriety on Beatport with "KNAS", "Rave n' Roll" and "Yeah". He also has a collaborative project with Eric Prydz under the name A&P Project, and several collaborative projects with Sebastian Ingrosso under the monikers: Buy Now, Fireflies, General Moders, Mode Hookers, Outfunk, and The Sinners. He also works under the aliases Mescal Kid and Who's Who.