Fillmore Auditorium | Denver, Colorado
STS9 – Sound Tribe Sector 9 comes to Fillmore Auditorium on Saturday, December, 31st, 2022. Sound Tribe Sector 9, also known as STS9, is an instrumental band whose sound is resonates widely, and heavily on instrumental rock and electronic music, funk, jazz, drum and bass, psychedelia, and hip hop. So, grab some tickets and come on out to a one of a kind night, filled with the most interesting mixes of sound you can find anywhere!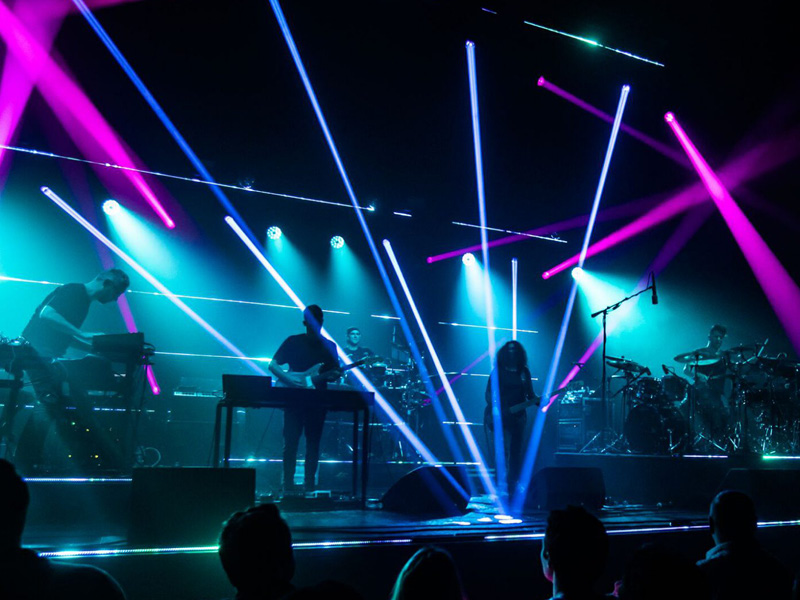 Sound Tribe Sector 9, probably more widely known as STS9. The band were formed in Snellville, Georgia, in 1998, and currently comprises five members;guitarist, and keyboardist Hunter Brown, drummer, electronic percussionist, and programming Zach Velmer, percussionist, keyboardist, and programming Jeffree Lerner, keyboardist, synthesizer, and programming David Phipps and new member bass guitarist Alana Rocklin.
They self-describe their music as "post-rock dance music", and mix standard live rock instrumentation with heavy electronics. Soon after forming, they changed from playing in smaller clubs and venues, into performing at the bigger and greater capacity crowd arenas, of the music industry.
In their twenty-year career, they have released 11 albums, a multitude of DVD's and have their own record label, 1320 Records. They self-describe their music as Post Rock Dance music, and they mix up their instrumental sounds with electronics and gizmos. Their career has taken them throughout America and Internationally.
Being very socially conscious and active, they have raised significant amounts of money for worthy charities and humanitarian causes. With their latest being a release of the studio version of 'STS9 – Balancing feat. Armanni Reign' for one day only on Bandcamp as a part of the 'Good Music to Ensure Safe Abortion Access to All' compilation record. All proceeds are to benefit Brigid Alliance, Abortion Care Network, and Noise for Now.