Fillmore Auditorium | Denver, Colorado
For those about to groove, we salute you! Jamtronica band extraordinaire, STS9 (Sound Tribe Sector 9), comes to Fillmore Auditorium on Saturday 29th December 2018 for two nights, ready to rock your body into 2019! Bringing next-level energy and talent to the stage with every show, STS9 are truly dedicated to the groove, and they're not going to stop until you're getting funky too! Expect non-stop fire from these festival circuit pros!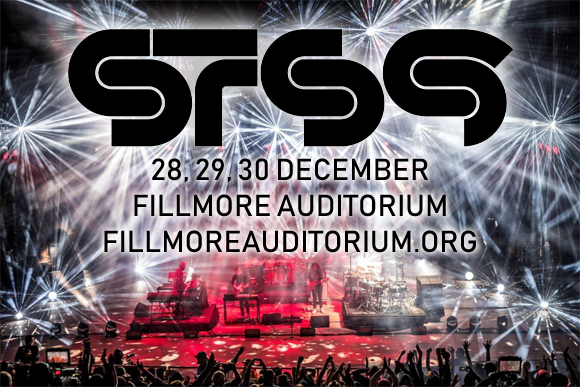 Sound Tribe Sector Nine, often shortened to STS9, are an instrumental electronic band, based in Atlanta, Georgia and formed in 1998. Melding an eclectic mixture of genres, STS9 draw influence from funk, jazz, drum and bass, psychedelia, and hip hop, playing songs that sound electronic, but with rock instrumentation. A staple of the touring circuit, the band have supported Snoop Dogg, NAS, Bassnectar, Ghostland Observatory, The Glitch Mob, Thievery Corporation, Pretty Lights, Big Boi (Outkast) and numerous others throughout their career. Not only are they known for their outstanding live performance (they rank among Pollstar Magazine's list of top-grossing touring acts), but they have also released eleven studio albums, two remix albums and multiple live DVDs to date, all on their own label, 1320 Records.