Fillmore Auditorium | Denver, Colorado
The incredible master of rap horrorcore – Tech N9ne is hitting the road once again for a jam packed tour, this coming spring concert season! This year at Fillmore Auditorium is already shaping up to be one of the biggest and best ones yet and now with Tech N9ne fitting onto the bill, it's kicking off! Tickets are flying as everyone wants a piece of Tech N9ne and his unmissable performances! Catch him live on Friday 17th May 2019…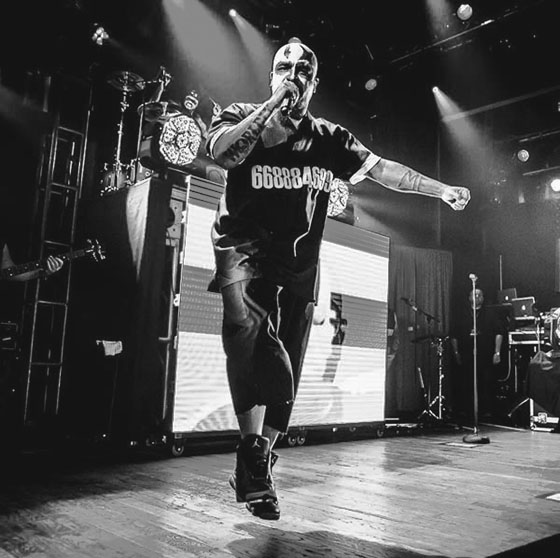 THE MULTI TALENTED ARTIST IS COMING LIVE TO FILLMORE FOR NOT ONE BUT TWO DATES!
Allmusic reviewer Jason Birchmeier calls his style "bizarre hardcore rap." Some call it 'horror core'. But whatever it is, his fans are simply in awe of his fast rhyming, speed rap abilities known as the Chopper style. Tech N9ne covers all the bases with his Rap and Hiphop inspired music.
Tech N9ne (pronounced Tech Nine), explains that these two words that make up his name aptly describes his master craft. "Tech" stands from 'complete technique of rhyme'; while "nine" represents the number of completion. He was a former member of the 90s hard-hitting rap group Black Mafia. In the early 2000s, he started gaining steam as a solo artist. His album sales have reached the two million mark; while his music has been featured in film, TV, and video games.
"You could tell that T9 is getting even better as a live performer and entertainer, which is impressive. The crowd was also great….There wasn't a single fan in the house that wasn't stoked to see this group. Most of the people there had probably been supporting Tech since his first few albums, and we were all PUMPED."
Get stoked for the 2019 tour as Tech N9ne takes to the road once again to perform across North America – this artist will turn even the people that don't love Hiphop, so if you're a fan of his music, you better get ready for the main event as there's no doubt it will be a sell out performance!