Fillmore Auditorium | Denver, Colorado
Yo, listen up!!! We have a concert that is going to be the best night of your life. So who are we talking about? Well, it's the All American Rejects, of course, and yes, believe it! …They're back after almost 10 years away from the road with a brand new tour titled "Wet, Hot, All-American Summer Tour," and it is going to be massive, hitting 27 cities to be exact, starting at the MidFlorida Credit Union Amphitheatre on August 11th and finally stopping over at the Zoo Amphitheatre on October 14th. This part of the trek is coming to the Fillmore Auditorium on Friday, September 22, 2023, and fans are going crazy with anticipation. You, on the other hand, have the jackpot because this is the best place to grab your tickets. All you have to do is scroll up to the "GET TICKETS" button and follow the simple checkout process to complete your purchase. Do it now without any delay.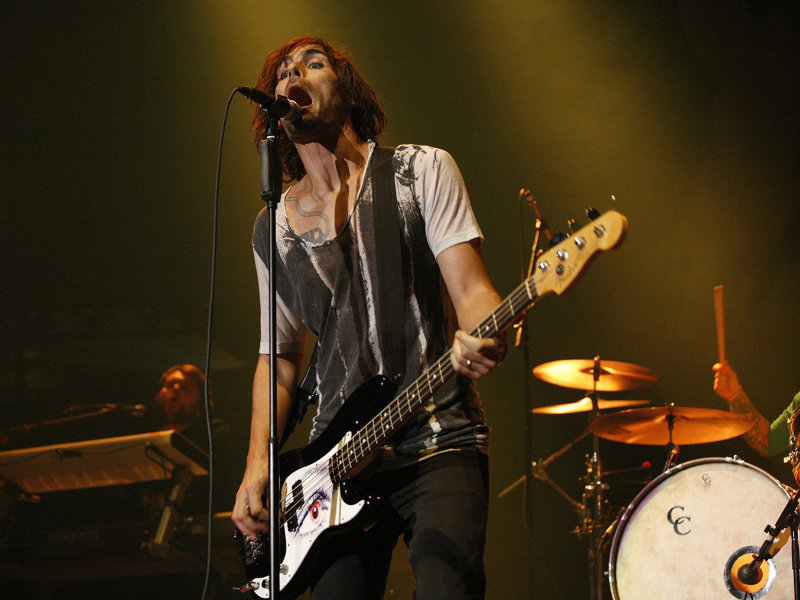 In 1999, the band All American Rejects emerged, and their sound was a welcome change in a stagnant scene. Born to be hitmakers, their 2002 self-titled studio debut album and its accompanying hit single "Swing, Swing" propelled them into the public consciousness. After getting signed to DreamWorks Records, the band had a mass reissue of their first single, which increased the band's profile even further.
The release of their second studio album, "Move Along," in 2005 cemented the band's legendary status and secured the loyalty of legions of new fans around the world. Singles like "Move Along," "Dirty Little Secret," and "It Ends Tonight" from that album all reached the top 15 on the Billboard Hot 100. It also earned a double platinum certification.
In 2008, the band released their third album, titled "When the World Comes Down," which included the single "Give You Hell," which is widely considered to be the band's best song. The single climbed the Billboard Hot 100 charts all the way to position #4. Someday's Gone," "Beekeeper's Daughter," "Kids" in the Street, and "Heartbeat Slowing Down" are just a few of the hits that came from their fourth album, "Kids in the Street," which was released in 2011.
The AA Rejects have been nominated for and awarded numerous accolades, including a Teen Choice Award, an MTV Video Music Award, a Brit Award, and an Oklahoma Music Hall of Fame induction. It's not surprising that, after selling over 10 million albums, they've become an industry legend who inspires countless artists and has acquired legions of devoted fans.
The show is expected to sell out quickly, so if you want to attend (which you will!!!), you should purchase your tickets RIGHT NOW by clicking the "GET TICKETS" button. There is nothing better than this, The All American Rejects and their guests, New Found Glory and The Get Up Kids concert; you really can't afford to miss this show. Take prompt action so you don't get let down.