Fillmore Auditorium | Denver, Colorado
Are you ready to hear The '59 Sound invade the walls of Fillmore Auditorium this Wednesday, 21st September 2022? Get ready for an exciting concert experience as the New Jersey rock & roll heroes, The Gaslight Anthem, will stop at the famous Colorado venue to give their loyal fans the comeback concert they've been clamoring for all these years. As part of their 2022 World Tour, the Jersey boys will perform their greatest hits that defined their prolific career in the late 2000s and early 2010s. Jam along with the band's hits such as "Here's Looking at You, Kid," "45," "Handwritten," and "The '59 Sound," among several others. Secure tickets for the show and get ready to jam along with other loyal The Gaslight Anthem fans. Secure your concert pass by clicking on the "Get Tickets" link!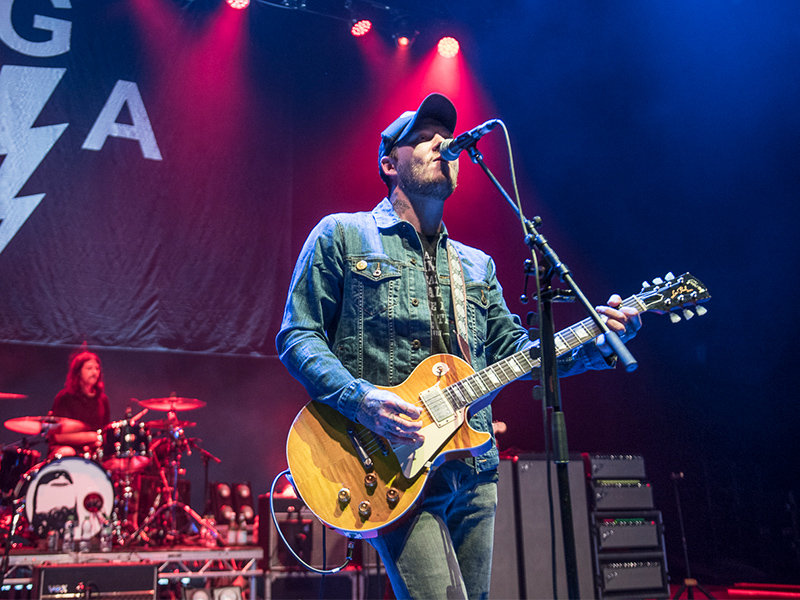 Formed in 2006, The Gaslight Anthem is an American rock band hailing from New Brunswick, New Jersey. The band consists of Brian Fallon, Alex Rosamilia, Alex Levine, and Benny Horowitz. Their debut album, "Sink or Swim," was released in May 2007 and was well received by both critics and fans. This was immediately followed by a second studio album titled "The '59 Sound," which was voted the No. 1 album of 2008 by eMusic. The band's third album, "American Slang," was released in June 2010, and their fourth, "Handwritten," was released in July 2012. The song "45" from the album is inarguably one of the most famous by the band.
Moreover, the band released their fifth studio album, "Get Hurt," in August 2014. On July 29, 2015, the band announced an indefinite hiatus following their European summer tour. However, they temporarily reunited for a series of shows in 2018 to celebrate the 10th anniversary of The "'59 Sound" album.
Today, the band is set to get back on the road, much to fans' excitement.
Just this March, the band announced that they are back to "full-time status" and that they had begun writing their sixth studio album.
The band will embark on a 25-date trek across Europe and North America. Brian Fallon and company will stop at Fillmore Auditorium on September 21, 2022. Don't miss the opportunity to see the Jersey-native band on the live stage again! Get your tickets now!