Fillmore Auditorium | Denver, Colorado
THROWBACK! The classic – The Jesus and Mary Chain are coming to Fillmore Auditorium on Friday 3rd November 2017! Bringing a collection of all of their biggest hits to the live stage! A once in a lifetime chance for fans of the 80's rockers… book your tickets NOW for the big show! Available to purchase right here today…
From back in the day with their early demo's, often compared to the Ramones to their more modern sound.. in William's words: "That's why we started using noise and feedback. We want to make records that sound different."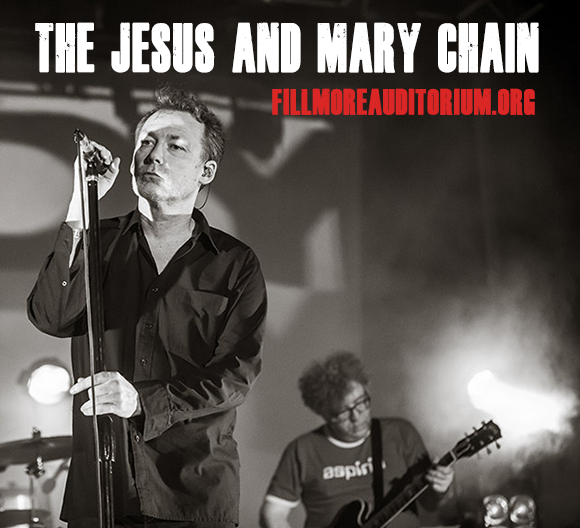 The Scottish alternative rockers, The Jesus and Mary Chain have been smashing the live stages since their debut 1984 with their release of "Upside Down" to this day. Brothers, Jim and William Reid begun the band. Within just a few years they had signed a record deal with major label, WEA and released their debut album "Pyschocandy"… with a full power career, in 1999 they took a break and then reformed later in 2007. "It was perfect timing because there weren't any guitar bands. Everybody was making this electronic pop music."
"Hits home a thumping reminder of how poignant the Mary Chain can be when they want to. After years in the wilderness, it feels like they're finally back tonight; a little more robotic than we might have hoped, but plenty pristine and – crucially – very loud."