Fillmore Auditorium | Denver, Colorado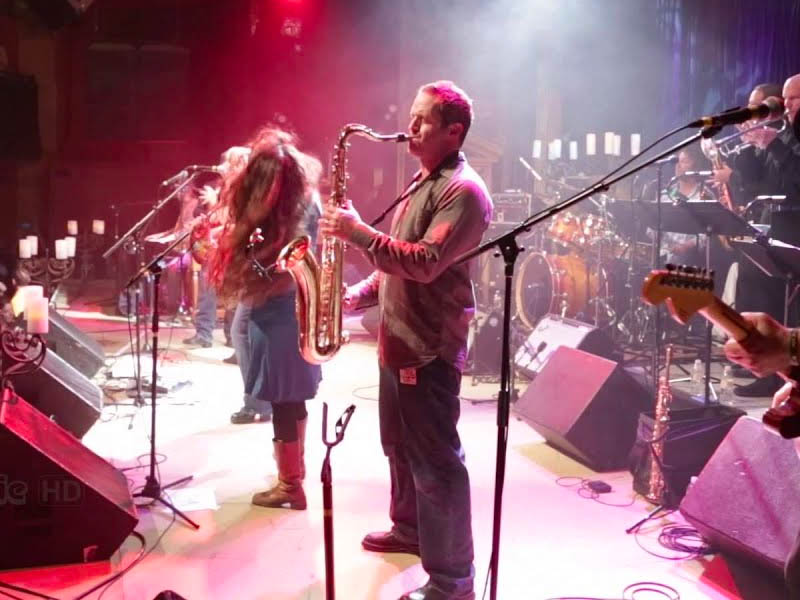 The annual Last Waltz Revisited is once again conquering Fillmore Auditorium this fall! Are you ready? Now in its 19th year, the tribute concert is set to feature top-tier musicians, including members of Polytoxic, as well as countless talented musicians from Colorado! The annual tradition brings together the fans of The Band – the legendary rock group who bid their farewell in 1999. The remake of The Band's iconic 1976 concert will feature countless staples, fan favorites, and incredible hits from their career-spanning hits! On Wednesday, 22nd November 2023, fans can look forward to a plethora of unprecedented smash singles, including "Up on Criiple Creek," "Ophelia," "King Harvest (Has Surely Come)," and many more! Aside from songs from The Band, the Last Waltz revisited will also showcase some iconic covers from legendary rock artists! If you're a fan of The Band or simply a lover of excellent live rock music, this is your opportunity to revisit a spectacular piece of history! Hurry and secure tickets now to The Last Waltz, revisited at the Fillmore Auditorium!
The Last Waltz Revisited is an annual celebration of The Band's most iconic live concert. Held on Thanksgiving Day in 1976, the legendary group held their farewell concert and showcased their incredible hits to eager fans. The concert also featured many phenomenal artists, such as Bob Dylan, Ronnie Hawkins, Booby Charles, Eric Clapton, Neil Diamond, and more. For this reason, the Last Waltz Revisited not only features timeless hits from The Band but also iconic covers from Bob Dylan, Van Morrison, James Royce Shannon, Neil Diamond, and more. This annual pre-Thanksgiving spectacle is not just a tribute to The Band but the concert itself. As the legendary live event had benchmarked its place in rock history as one of the greatest shows of all time, the annual tribute - which is now in its 19th year - recreates every track in the setlist.
Now on its 19th year, the annual Last Waltz Revisited is also a celebration of The Band's 47th anniversary. The showcase will feature band members from Polytoxic plus over various musicians from all over Colorado. The concert will recreate every performance from the historic concert, track by track in their setlist. Moreover, the organizers wanted to do something special for its 19th year by introducing the opening act, The Sweet Lillies. The Denver Horns will also make a special appearance at this much-awaited event.
The Last Waltz Revisited is currently North America's longest-running tribute show. Many of the past events have sold out due to extremely high demand. This is why it is imperative that you score your tickets early. The show, which falls on Wednesday, 22nd November 2023, is the perfect pre-celebration for Thanksgiving Day. It's a fun get-together that you can invite your family and friends. They surely won't be disappointed enjoying a night of great rock and roll music at a top-tier venue like Fillmore Auditorium. The popular concert venue has hosted many of Colorado's most exciting events. You'll surely have a memorable evening.
Experience a piece of rock history by attending America's longest-running tribute show! Catch The Last Waltz Revisited by securing your tickets now through the Get Tickets link!