Fillmore Auditorium | Denver, Colorado
Stage curtains will rise anew at the Fillmore Auditorium on Wednesday 24th November 2021 for the 17th anniversary of the re-staging of "The Last Waltz Revisited". Dubbed "one of the greatest rock music moments in history," the movie-concert classic "The Last Waltz" directed by Martin Scorsese has been 'revisited' or 're-enacted' by Denver's "number one jam band," Polytoxic together with 50+ musicians from across Colorado. Now on its 17th year of staging, "The Last Waltz Revisited" has become an annual music tradition that music fans revisit year after year after year. Crowds are swelling up too. Better book your tickets a.s.a.p. !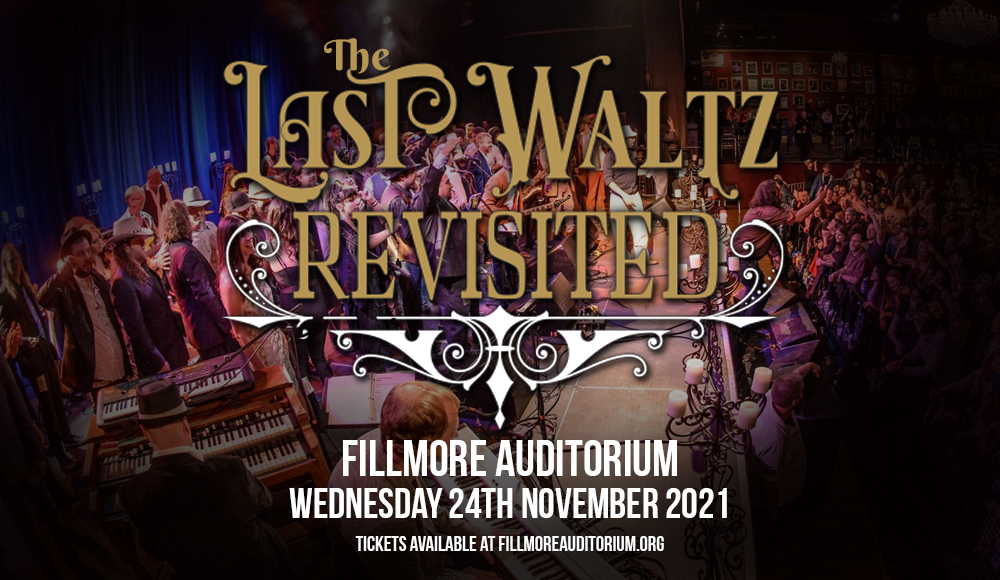 On American Thanksgiving Day, November 25, 1976, Canadian-American rock group The Band, held their farewell concert dubbed as "The Last Waltz", where an all-star guest line-up was in attendance — Ronnie Hawkins, Bob Dylan, Paul Butterfield, Bobby Charles, Eric Clapton, Neil Diamond, Dr. John, Joni Mitchell, Van Morrison, Ringo Starr, Muddy Waters, Ronnie Wood, and Neil Young. The concert was filmed by director Martin Scorsese, who made it into a documentary of the same title. Hailed as one of the greatest documentary concert films ever made, the press had a field day giving it nothing but rave reviews. The New York Times in 2003 placed the film on its Best 1000 Movies Ever list, while Rolling Stone called it the "Greatest Concert Movie of All Time".
On May 25, 2005, Denver's premiere top jam band Polytoxic had "a fun little idea" to showcase such a momentous concert event on the live stage calling it "Last Waltz – Revisited". Boasting over 70 guest musicians from across Colorado, a full horn section, and a carefully crafted setlist that stays true to over 30 songs culled from The Band's vast discography and played at The Last Waltz concert.
This year marks the 45th Anniversary of the Last Waltz and a milestone in Polytoxic's "Last Waltz – Revisited" playing 17 years in a row and counting! This is a multi-generational music event enjoyed by hippies and hipsters alike. Book your tickets now!