Fillmore Auditorium | Denver, Colorado
A Denver tradition spanning over a decade, The Last Waltz Revisited comes to Fillmore Auditorium on Wednesday 21st November 2018! A showcase of the exceptional talent of the Denver music scene and a loving tribute to The Band's legendary documented Thanksgiving concert, The Last Waltz, this event is chock-full of Christmas cheer and musical wizardry! A community concert and a chance to see some incredible artistry, this year's installment of The Last Waltz Revisited features Polytoxic, the Denver Horns and 60-plus guest musicians for an unforgettable night of incredible tunes! Tickets available now!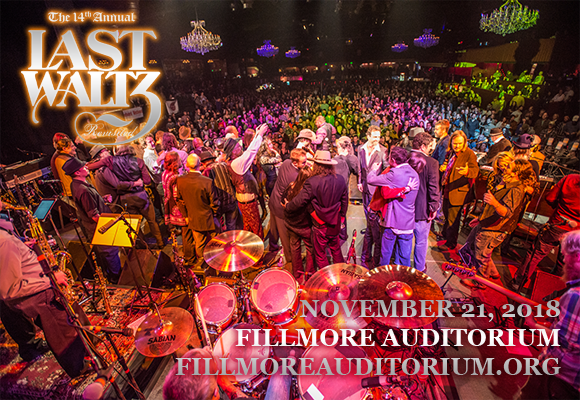 In 2005, Polytoxic, an award-winning Denver-based jamband, had the idea to create a showcase for the local music scene. After receiving a DVD copy of The Band's The Last Waltz, inspiration struck and the group decided that they could recreate the iconic film with members of Denver bands. In May of that year, Polytoxic put on a show that did exactly that, featuring sixteen guest musicians and a four-piece horn section. Suddenly, The Last Waltz Revisited was a reality. The show became an annual tradition, with each year exceeding the previous in terms of both size and popularity. This year, its thirteenth anniversary, The Last Waltz boasts more than 60 musicians, a full horn section, and over 30 songs from The Band's extensive catalog.