Fillmore Auditorium | Denver, Colorado
The ever entertaining and symbolic The Last Waltz comes to Fillmore Auditorium on Wednesday, November 23rd, 2022 featuring performances by Warren Haynes, Jamey Johnson, Kathleen Edwards, Anders Osborne, Dave Malone, and friends. Back in 1976, The Band staged a concert, billed and advertised as their last and farewell concert to be held on Thanksgiving Day, November 25, at Winterland Ballroom in San Francisco. They invited friends and guest performers to be special guests, Bob Dylan, Eric Clapton, Neil Diamond, Dr. John, Joni Mitchell, Van Morrison, Ringo Starr and a few others, taking the numbers to over a few dozen performers.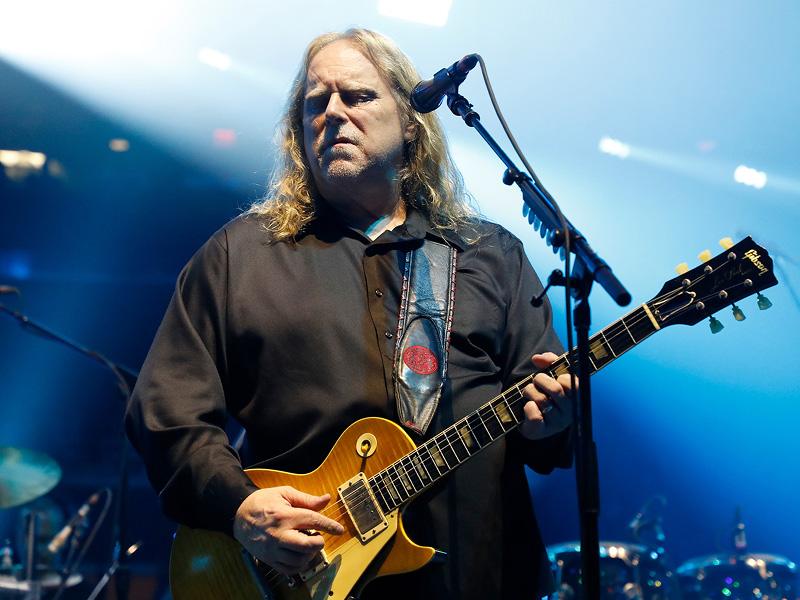 The Canadian rock band, The Band, really needs no introduction. In 1976, they staged what was supposed to be their last and farewell performance, on November 25th, Thanksgiving Day, at Winterland Ballroom in San Francisco. The Last Waltz was this concert. They called together a bunch of their more renowned and influential friends and performers, and invited them to perform as special guests. There were names like Bob Dylan, Eric Clapton, Neil Diamond, Dr. John, Joni Mitchell, Van Morrison, Ringo Starr.
The famed Winterland Ballroom concert took off and has now grown more and more infamous. It has been hailed as the greatest concert of all time, and it was also filmed. Directed by Martin Scorsese, made it into a documentary and this, too, has been hailed as one of the greatest musical documentary concert films ever made. Throughout the film, a reoccurring theme marks the end of an era for The Band, and after 16 years of touring on the road, it was felt the time had come for a change.
Warren Haynes and Jamey Johnson are two performers continuously appearing in the Last Waltz. Jamey Johnson, an acclaimed multi award-winning country music singer-songwriter, performs in the Last Waltz, He has written a multitude of material, not only for himself but also for other performers, and has co-written material for performers, like Willie Nelson. Known for his 2006 album release, 'The Dollar', he has been touring and playing with other bands. Johnson has been nominated for the 2009 CMA Awards New Artist of the Year, and also nominated for the 2010 Academy of Country Music Top New Solo Vocalist. Warren Haynes, another talented multi award-winning musician, singer and songwriter, began his music career at the tender age of 12, and as he grew up, looked more often to musicians like Hendrix and Clapton and Johnny Winter for inspiration and mentorship. He wrote and recorded his own music in 1980, while he was 20 years old. Haynes is the founder and manager of Evil Teen Records, and has amassed a multitude of recording and an impressive list of chart toppers.