Fillmore Auditorium | Denver, Colorado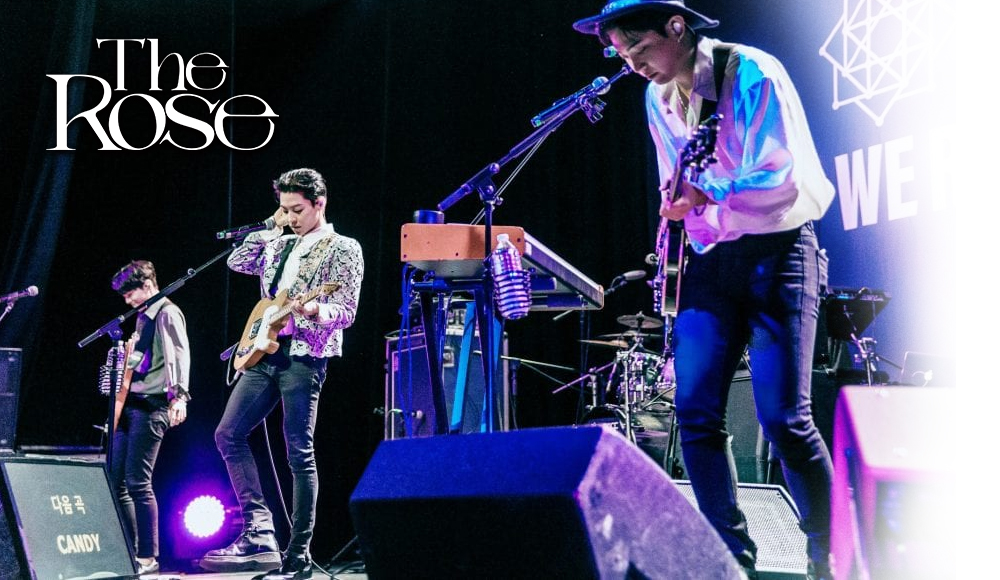 One of the hottest rising Korean indie-rock acts, The Rose, is launching its newest "Dawn to Dusk" US and Canada Tour. Following a cathartic album "Heal" just last year, the band is shaking things up with a new record, "DUAL". Two tracks in, they've served new rockin' hits with "Back to Me" and "Alive". So, if your heart's been sour without them, they're finally back, bigger than ever. Marking a slew of tour dates as DUAL comes crashing in, The Rose is stoked to perform its biggest hits, crowd favorites, and new anthems from 'dawn to dusk this fall at Filmore Auditorium on Sunday, October 15th. With back-to-back releases and a rockin' heart-wrenched attitude up their sleeves, fans can expect tons of new anthems as their new record hits the shelves. Who hurt these fine men anyways?? Well, one thing's for sure, they're taking it all out on tour.
After almost a year since their 2022 "Heal Together" Tour, the South Korean indie-rockers are coming back. With a new record up their sleeve, The Rose is launching "Dawn to Dusk" nights on their comeback tour. Two hits in, "Back to Me" and "Alive" gave fans a taste of what to expect from their upcoming album, "DUAL".
Amidst a sea of electric K-Pop acts dominating the scene, indie-pop-rockers The Rose is definitely a strong rising force. Captivating hearts for their hard-hitting tracks that hit the feels, every live show gets audiences singing their hearts out to "Sorry", "She's in the Rain", "Red", "Sour", and many more. As "DUAL" brings new anthems to the list, we're stoked to rock it all out with the Black Roses!
From busking and uploading covers on YouTube, The Rose traces its roots back to 2015. Signing with a record label, the band found itself with a strong debut, releasing "Sorry", which remains to be a crowd favorite to this date. Gaining widespread attention globally, the band made received acclaim from fans and critics alike, and its fanbase continued to grow. Following the release of "Red", the band sought justice from its former label and assured its blackroses that they'll be back stronger than ever, especially after members complete army service at the time.
Launching a new era following their lawsuit settlement, the band released "Beauty and the Beast". Signing with Far East Movement's Transparent Arts in August 2022, the band consequently dropped its debut full-length LP "Heal" in October of 2022.
Exploring themes of healing and forgiveness in "Heal", The Rose's new record is switching things up. "Dual is going from a totally different angle, definitely," Woosung shared with Rolling Stone. "We're playing around with new sounds and tones. We're going to have two sides to the album. The dawn side will be more exciting and have festival vibes, while the dusk side will be more mature with darker-sounding tracks. We want to showcase two sides of our genre and tones."
As DUAL hints at new beginnings and stories to tell, make sure to mark your spots at Dawn to Dusk by booking your tickets now!