Fillmore Auditorium | Denver, Colorado
Utah rockers The Used are back on tour, and this time they're road buddies with post-hardcore band Glassjaw! The emo icons will be headed to Fillmore Auditorium on Monday 30th October 2017, so get ready to scream and mosh to angst-ridden classics like "The Taste of Ink"! These guys are not to be missed live!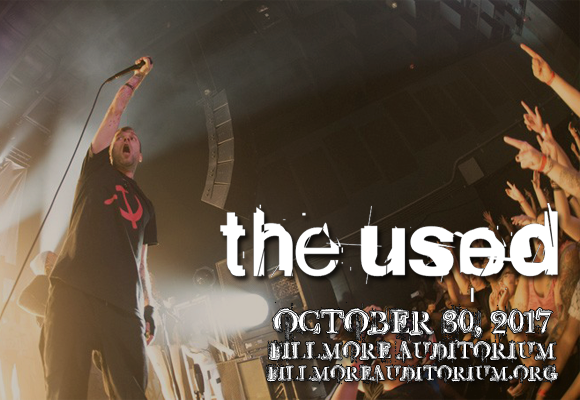 Consisting of vocalist Bert McCracken, guitarist Justin Shekoski, bassist Jeph Howard, and drummer Dan Whitesides, The Used is an American rock band that formed in Orem, Utah in 2001. Finding popularity with their 2002 self-titled debut album, the band has gone on to release six studio albums on total, with most of them receiving Gold or Platinum status from the RIAA. The band's 15th anniversary in 2016 was celebrated with the release of a live album, Live & Acoustic at the Palace, and a year-long tour of Europe, North America and Australia, that saw them perform two shows over two nights (their self titled album on the first night and In Love and Death on the second night) in every city.