Fillmore Auditorium | Denver, CO
Wobbly trip-hopper Tipper comes to Fillmore Auditorium on Friday 7th October 2016 for the first of three nights of glitchy music and phenomenal visuals! Tipper is bringing with him special guests Cut Chemist and LTJ Bukem, featured Artist Chris Dyer, who will be live painting, and Johnathan Singer, Double You, and Datagrama.tv who will be providing the prettiness!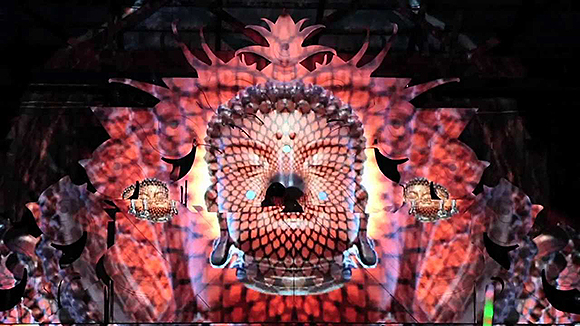 David Tipper, or Tipper for short, is a British composer and producer specializing in electronic music that scopes from ambient, to trip hop, to uptempo nu skool breaks. 'Discovered' as a teenager DJing in a London nightclub by soon-to-be manager Richie Warren, Tipper released the first of several vinyl EP's in 1997 on Warren's recently founded UK label Fuel Records. Not long after, Sony UK signed Tipper to their dance music label, Higher Ground, but, upon release of his debut album The Critical Path, they parted ways. Tipper released his second album Holding Pattern on Fuel Records in early 2001, and consequently began touring extensively through Europe, the United States and Australia. His first album intended entirely as a surround sound listening experience, Surrounded, was released in 2004 with MyUtopia Recordings, and he set off on a non-stop touring schedule for two years, earning the nickname "The Global Nomad". In 2005, Tipper started Tippermusic and, unconstrained by label requirements, started releasing albums at an accelerated rate, in the process pioneering another musical movement; glitch-hop.