Fillmore Auditorium | Denver, Colorado
Founding member, lead singer and guitarist of legendary jam band Phish, Trey Anastasio, comes to Fillmore Auditorium on Friday 13th November! With his skillful and entertaining backing band, Anastasio is touring once more, this time in support of his latest album Paper Wheels! Let yourself be captivated by this phenomenal musician and songwriter!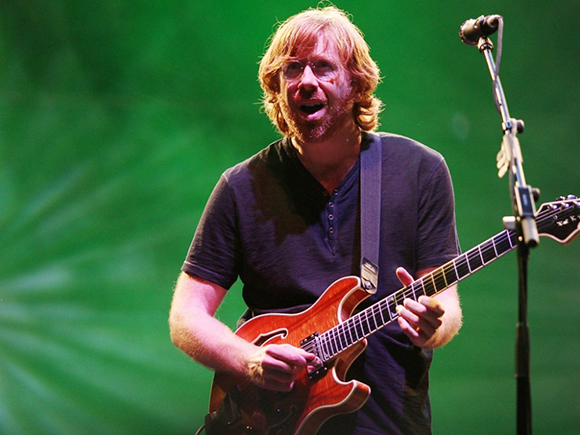 Trey Anastasio started his musical career as a founding member, lead singer and guitarist of the rock band Phish. As a member of the band, Anastasio toured for over 20 years, releasing 10 studio albums, before the band broke up in August 2004. They later resumed in 2009 and still perform together regularly, having released two albums since their reunion. The Trey Anastasio Band has existed in various forms since 1998, when it debuted as Eight Foot Fluorescent Tubes. Currently, the perform as a dectet, with Anastasio as frontman.