Fillmore Auditorium | Denver, Colorado
Country music singer Tyler Farr will perform at the Fillmore Auditorium on Friday 16th January. In supporting the ACM Lifting Lives charity, where a portion of the ticket sales will go towards the charity. The gravely voiced hit singer released his a brand new album in 2014, featuring the Top 40 hit 'A Guy Walks Into a Bar.' His other hits include the Top 5 singles 'Redneck Crazy' and 'Whiskey in My Water.' Don't miss out on your tickets! Available now using the all new e-ticket system!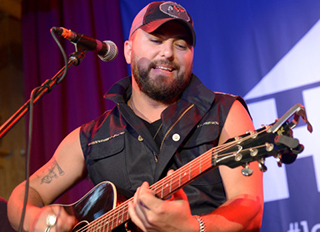 Tyler Farr is a country music singer from Garden City, Missouri, he has released 2 studio albums. He is relatively new on the country music scene, his second album reached the top 40 US charts and features hit song 'Guy Walks Into a Bar'. His latest tour will arrive at the Fillmore Auditorium later this month, get your ticket now!