Fillmore Auditorium | Denver, Colorado
Ending the year with a bang, Colorado favorites Umphrey's McGee will be bringing their tripped-out jam band rock and roll to Fillmore Auditorium on Sunday 31st December 2017 for a New Year's spectacular! Their third in an epic three-night run, these guys will make the countdown to midnight one hell of a party!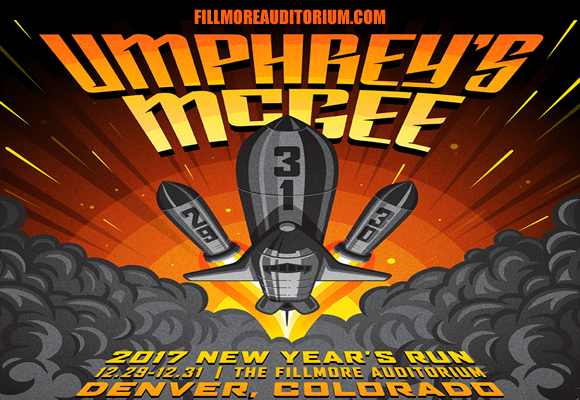 Fusing the "jam band" improv stylings of Grateful Dead and Phish with the prog rock flavor of King Crimson, Umphrey's McGee have carved out a genre-defying niche all of their own. The band began in 1998, releasing their amusingly titled debut album, Greatest Hits Vol. III, only 8 months later. Dedicated to the groove, they have been performing solidly ever since, amassing a devoted following of enthusiastic fans, and continually producing out-of-this-world live shows!