Fillmore Auditorium | Denver, Colorado
Avid fans listen up! Umphrey's McGee are playing at Fillmore Auditorium so get your tickets now. This band entertains and surprises audiences time and time again with their amazing live sets showcasing their unique, innovative music. This band have been celebrated for over 13 years, so make sure you're there to show your continued support. New and old music will undoubtedly be played for you to enjoy so get ready to have some fun and experience the jaw-dropping talent!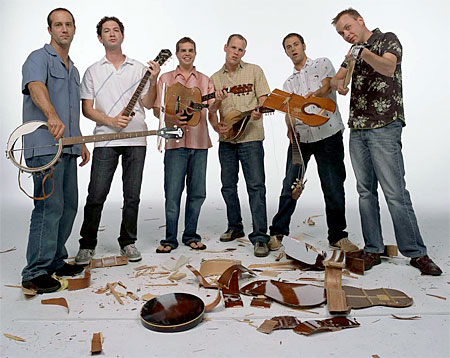 This well-known American rock band from Indiana are preparing to play live at Fillmore Auditorium. The band are known and loved for their progressive improvisation and incredible music talent that continues to surprise and shock audiences (in a good way, of course). This band take leading inspiration from the likes of Led Zeppelin and The Beatles, to name a couple, and since their formation in 1997 the band have released more than 5 different albums. Their debut album was released just 8 months after the band got together and they pride themselves on their close relationships. Get your tickets now for an incredible show that you'll never forget!