Fillmore Auditorium | Denver, Colorado
As one year comes to a close and another begins, what better way to celebrate than with a three day psychedelic spectacular from Umphrey's McGee! The seasoned improv band are bringing their annual New Year's Run to Fillmore Auditorium on Wednesday 30th December, Thursday 31st December and Saturday 2nd January, and it's more exciting than ever before! Don't miss this chance for an unforgettable night!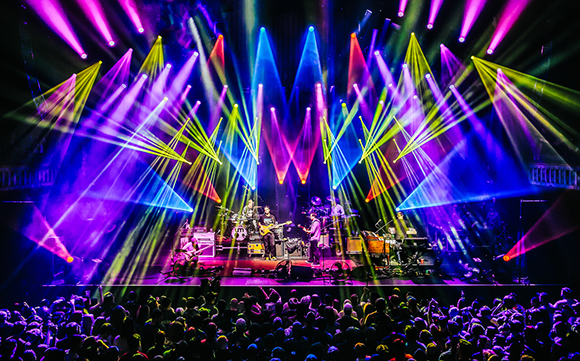 Umphrey's McGee are an improvisational progressive rock "jam band". Taking influence from the spontaneous, ad-lib feel of bands like the Grateful Dead and Phish, but musically akin to the prog rock greats like King Crimson, Umprey's McGee have a unique, experimental sound which cannot be pigeon-holed. After just 8 months together, the band released their ironically titled debut album Greatest Hits Vol. III in 1998. By the tail end of that year, the band had released their first live album, Songs for Older Women, and had adopted a large following in their local area, playing at house parties and colleges. Over the years they honed their improvisational skills and started playing further afield, making a name for themselves as a dynamic, prolific band with a dedicated following.