Fillmore Auditorium | Denver, Colorado
The Interrupters co-headline with the plucky Britt, Frank Turner and The Sleeping Souls at Fillmore Auditorium on Sunday, May 21st 2023. "With the recent release of our fourth album 'In The Wild', we are so excited to get back out on the road and celebrate live music across the U.S. and Canada with the incredibly talented Frank Turner and so many of our amazing friends," The Interrupters share. "We are honored to have Hepcat, Laura Jane Grace, Chuck Regan, Bedouin Soundclash, The Skints, The Bandulus, and Left Alone on select dates with us. We can't wait to see you all! This is gonna be a party!!"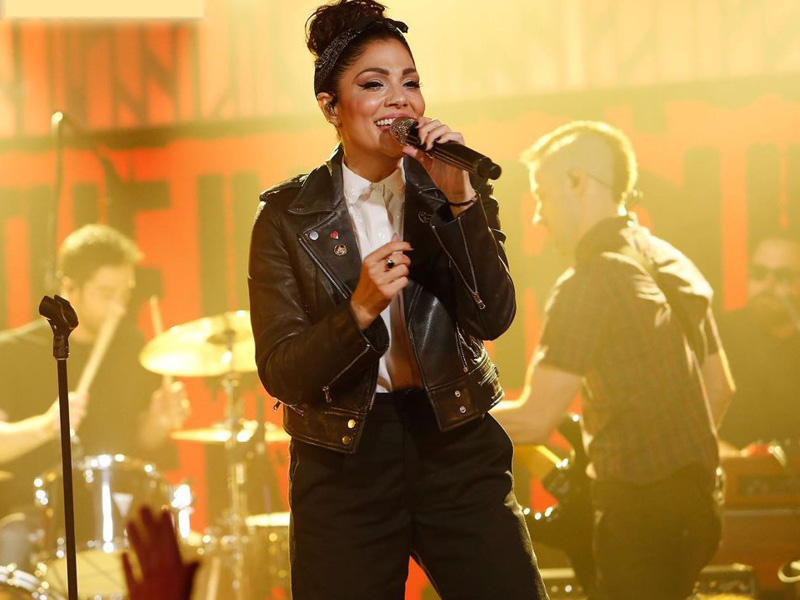 The Interrupters are a Los Angeles, California-based ska punk band who formed in 2011. They are led by Aimee Interrupter on vocals, Jesse Bivona on drums, Justin Bivona on bass, and Kevin Bivona on guitar. They create a fast-paced rendition of the old Jamaican sound, combining the tight energy of SoCal punk with modern ska's skanking rhythms. Their power stems from the accuracy of brothers Kevin, Justin, and Jesse Bivona, and vocalist Aimee Interrupter adds personality to their performances.
The group has released four studio albums. Their most recent one, In the Wild, came out in 2022, along with the track "Raised by Wolves". In 2018, they scored a Top 5 success with "She's Kerosene," and they've shared the stage with Green Day, blink-182, and Bad Religion. The Interrupters performed at the 2019 Coachella Festival, which was one of their career highlights.
Francis Edward Turner, a Meonstoke, Hampshire-based English punk and folk singer-songwriter, began his career as the main singer of the post-hardcore band Million Dead. When the band disbanded in 2005, he launched an acoustic solo career. The Sleeping Souls, Turner's backup band, consists of guitarist and mandolinist Ben Lloyd, bassist Tarrant Anderson, pianist and mandolinist Matt Nasir, and drummer Callum Green. They perform both in the studio and live.
Turner has thus far released nine solo albums, four compilations of rare songs, one "best of" album, one split album, and five EPs. FTHC, Turner's ninth studio album, was released on February 11, 2022. It debuted at number one on the UK albums chart the following week.