Fillmore Auditorium Information
The Fillmore auditorium stands proudly at 1510 Clarkson Street, Denver, Colorado and was built in 1905 (completed by 1907). The auditorium has been known by names such as The Mammoth Roller Skating Rink (year 1907 to 1911), The Mammoth Garden Roller Club (year 1935 to 1962), The Mammoth Gardens (year 1969 to 1970 and again from 1981 to 1982), The Market (year 1976) and The Mammoth Events Center (year 1986 to 1988).
---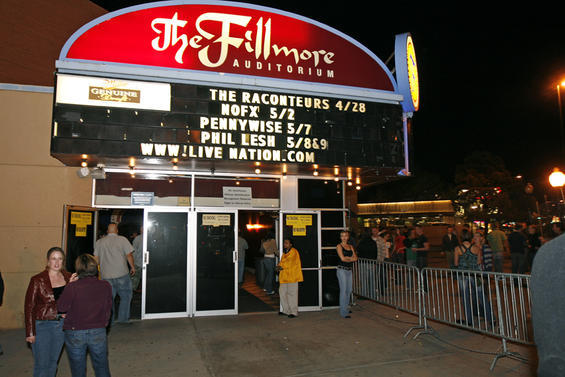 It was in the year 1907 that the Fillmore auditorium gates were opened for public and it has been renovated thrice ever since (in the year 1968, 1986 and then again in 1999). The place is owned by the Live Nation Entertainment and has a rather huge seating capacity- The Mammoth Gardens can hold a crowd of 4,500, The Mammoth Events Center has a capacity of 5,100 and The Fillmore Auditorium has a seating capacity of 3,700.

Fillmore auditorium is often referred to as Fillmore Denver by people and it's a concert site situated in the neighborhood of Capitol Hill in Denver, Colorado. This auditorium in Denver, Colorado has hosted several public as well as private functions since it opened in 1907. The Fillmore auditorium holds the
biggest indoor venue title for general entrance seating in Denver, Colorado. The site also houses an office for a non-profit association called the Bill Graham Foundation, which gives music grants.

In the year 1999 (February), the site was purchased by Chuck Morris & Bill Graham to be named as The Fillmore Auditorium. At the time, there were numerous music venues in Denver, Colorado and this addition was met with controversy by the Denver, Colorado audience. Denver's concert scene had mid-size sites like The Ogden Theater, Magness Arena, Paramount Theatre, Gothic Theatre and Music Hall @ LoDo that had already claimed fame.
---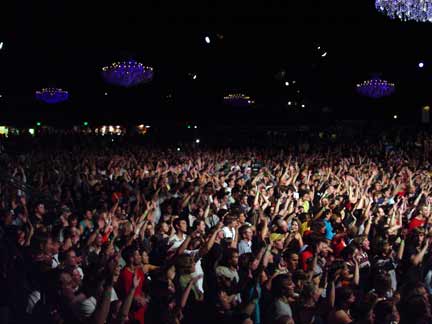 Acoustics as well as staging at the venue was heavily refurbished in the year 1999 so as to fix the layout. On the 19th of May, 1999 the opening show was performed @ the Fillmore auditorium by the Trey Anastasio Band. Fillmore auditorium has risen to be one of the most prominent forces in the Denver, Colorado music scene. The auditorium's hosted a number of concerts by big names such as Rise Against, Sound Tribe Sector 9, Umphrey's McGee, Marilyn Manson, Nelly Furtado, Joss Stone, James Blunt, Erykah Badu and Five Iron Frenzy since 1999.
For a list of rules at the venue please see Fillmore Auditorium Rules