Fillmore Auditorium | Denver, Colorado
When The Maine comes to Fillmore Auditorium on Tuesday 1st August 2023, you won't just love it a little, you'll love it a lot. While The Maine have been known to tour with bands like Taking Back Sunday and Bad Rabbits, they've never fit squarely into one genre. Their sound ranges from emo, to pop rock, to pop punk, to alt rock, and is sometimes called "neon pop punk". Regardless of what you call the genre, fans know that when The Maine releases a new song, they can expect a sing-along chorus to a catchy and heartfelt anthem. When The Maine comes to Fillmore Auditorium on 1st August 2023, you can be sure that everyone in attendance will stand and sing their lungs out to their favorite songs during a highly engaging show. You don't want to be the only one who still has all their voice left on wednesday morning- buy your tickets now before you get left out.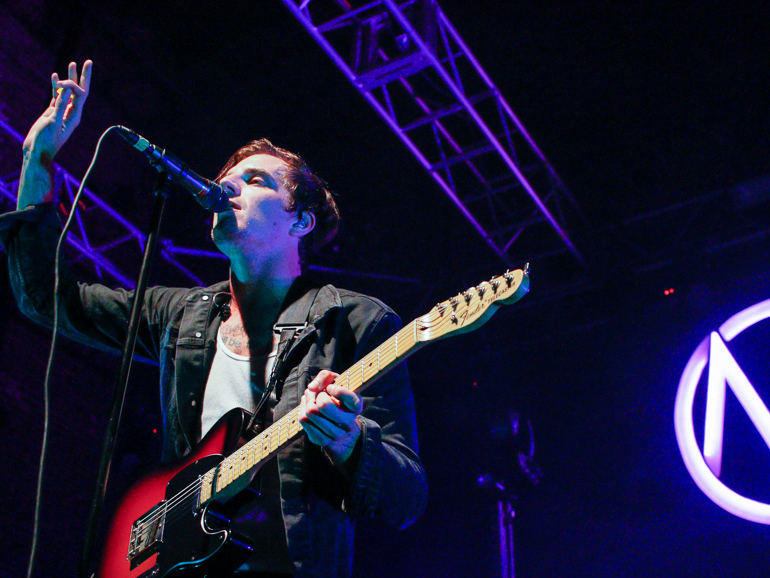 The Maine is an American rock band from Tempe, Arizona. Formed in 2007, the group consists of lead vocalist, guitarist and pianist John O'Callaghan, lead guitarist Jared Monaco, bass guitarist Garrett Nickelsen, drummer Patrick Kirch, and rhythm guitarist Kennedy Brock.
The band gained a lot of notoriety with their debut EPs released within a short time of each other, titled Stay Up, Get Down and The Way We Talk. Soon after, they released their debut album, Can't Stop Won't Stop. The band toured in support of their releases with many fellow pop punk scene pioneers such as Good Charlotte, Boys Like Girls, Metro Station, We The Kings and The Academy Is. Playing shows with fan favorites like these, as well as a relentless touring pace sent The Maine's reputation sky high.
When the band released their sophomore record, Black and White in 2010, expectations were understandably through the roof. Would they keep the streak of hits going? Fortunately, the album exceeded expectations and spawned fan favorite singles such as Inside Of You and Right Girl.
Along with lovable songs, The Maine is also known for allowing fans to have an intimate look into their daily lives and the creative process behind their music. For example, in order to celebrate the release of the album American Candy, The Maine hosted "24 Hours of American Candy", where they live streamed their activities on the release day of the album. Additionally, the band has created a web series showing the inner workings of the creative and production process of some of their albums. This web series,"Miserable Youth", was recently revived for a third season dedicated to showcasing the production of their upcoming ninth album, with episodes being released weekly.
When The Maine come to Fillmore Auditorium on Tuesday 1st August 2023, be ready for a catchy ang engaging show with moments of heartfelt intimacy that make you as an audience member feel seen and heard, even from such a big stage with flashy lights. Buy your tickets now to secure your spot on an unforgettable evening!